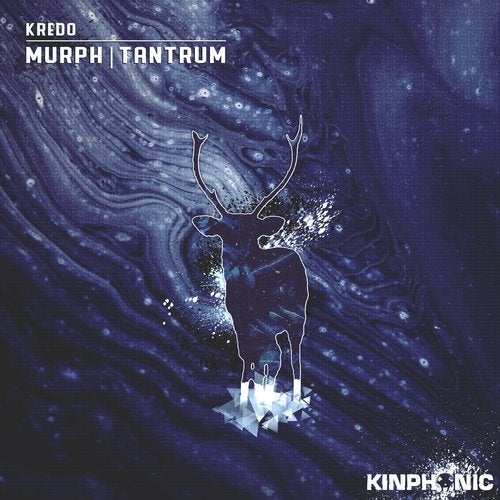 Release Date

2018-09-27

Label

Kinphonic

Catalog

KIN023
Kredo's "Murph" and "Tantrum" takes a calmer, smoother, and much more relaxing approach to electronic music. With a progressive house sound and tonality, Kredo implements a beautiful combination of electric guitars, synths, vocal effects, and atmospheres, especially with "Murph." As the sonic adventure continues into "Tantrum," Kredo opens up the diversity with wider synths and stereoscopic percussive elements. "Tantrum," however, is equally as heavy, emotive, and electrifying as "Murph." These two tracks go together better than bread and butter and it's out on September 27, 2018 on Kinphonic.

BIO FOR: Kredo
Kredo is a breakthrough artist hailing from Bern, Switzerland. He has played piano for more than fourteen years and
has been recording for three years. Beginning with experimenting on drum machines and outboard synths, Kredo has found a new calling in digital EDM production. After trying many genres, he found his passion in hardhitting Electro and Dubstep. His production skills are continually growing, and he claims that he finds new challenges beneficial to his workflow.

2011 saw Kredo reach out to many independent labels. He's done many collaborations with various artists in the community. As of 2012, he has found home with Absence Agency. He has since put out a debut EP, Agony, which is
available as a free download through his Facebook profile. Kredo is a bolt of fresh energy in the contemporary EDM
scene, and his productions and performances are sure not to be missed.