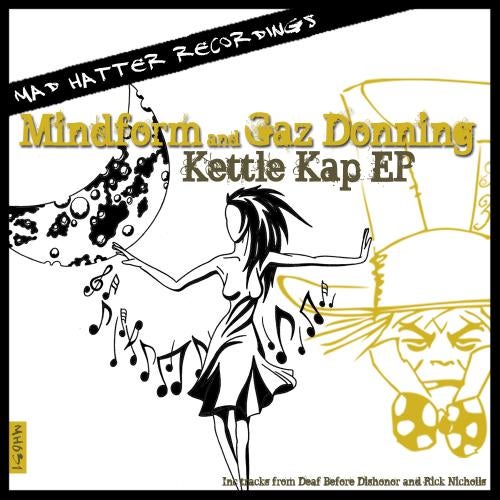 Mad Hatter Recordings continues it's path toward global domination with this hot new EP from Mad Hatter's own Mindform & Gaz Donning!

These two are no strangers to Mad Hatter or the techno scene and they step up to the plate and deliver a stunning EP here that is sure to get much love from the decks and dance floors in the coming months! Super clean and refreshing production here that will have head spinning in a tribal frenzy.

We start things off with a scorcher titled Kettle Kap...a main room infectious groover that combines African chanting and deep jungle drumming creating a superb late night gem! The break is absolutely massive in this track...truly could be the high point in one's set so get ready!! This track really takes you there!!

On remix duties on Kettle Kap comes a powerful remix from Rick Nicholls who never fails to impress. Imagine this techy remix on a big system and you've got a sure fire winner! A fusion of tribal grooves and percussion, dark laced fx and subtle builds create an amazing prime-time controller! The compression and mastering on this track are world class...100% pro!!

Next up Mindform & Gaz Donning bring you a synth anthem that will really spark a fire in the crowd! Muzika is all about pumping clean percussion and intricately placed effects..very slick and effective indeed! The words Muzika resonate throughout the piece...cleverly panning from left to right keeping things upbeat and lively while drum synths and filters jack the party to another level. This is next level material with the perfect amount of attitude and depth to keep the most discerning clubbers on edge in on the floor!

To wrap things up perfectly comes a devastating and head twisting remix from Manchester's one and only Deaf Before Dishonor, other wise known as Mad Hatter label bosses Carl Anians and Beatmode!!! Here they dream team kicks things into overdrive with a splendid rendition of Muzika that will leave the floor packed and screaming for more. Well known for their attention to detail and dedication towards pushing boundaries...this remix really shows their true colors. Perfect track to do damage on those big floors!

Mad Hatter Recordings destroying dance floors around the globe!!!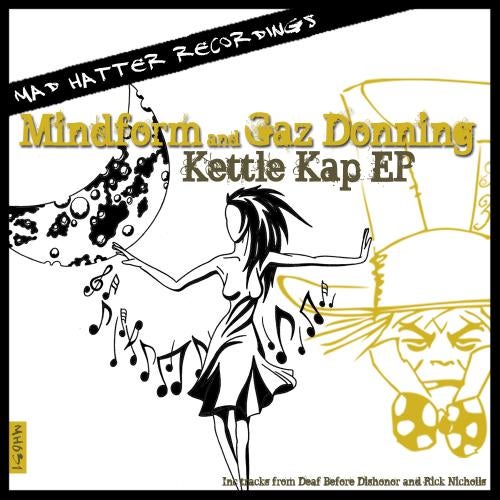 Release
Kettle Kap EP