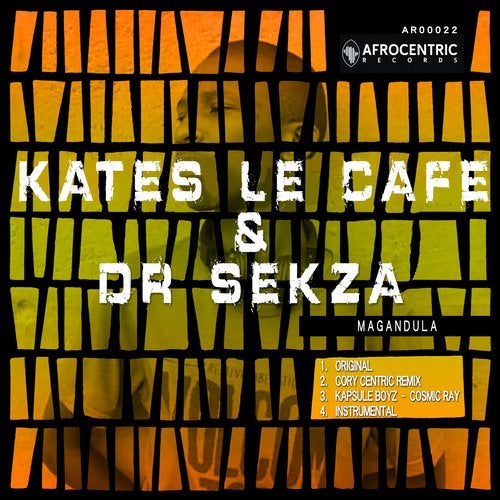 Afrocentric Records / AR00024
https://soundcloud.com/werafrocentric
https://www.facebook.com/afrocentricrecords/
http://www.werafrocentric.com/
https://www.facebook.com/kateslecafe/

Rising South African Afrotech producer Kates lé Café is back with a new

maxi-single to hit the dancefloors to. From founding the Kapsule Boyz to collaborating with upcoming underground artists such as TonicVolts, Mdeeh and Dr. Sekza, Kates lé Cafés stock has risen with the amount of work hes done. With over a decade of experience in the emerging African electronic scene and releases on numerous labels/outlets, Kates now brings the beats to Afrocentric Records with Magandula.


This single/EP includes two mixes of the title track as well as a reworking of the Kapsule Boyz track Cosmic Rays, all of which showcase his style of dark jazzy Afrotech rife with acid synth stabs and mellow chord progressions. The original mix of Magandula is built on earthy organic percussion loops, while its updated twin conveys a cyberpunk aesthetic; both of them carry the potent energy of ever-evolving tech house bangers. Kates lé Cafés new single is a must-listen for partygoers and dance music enthusiasts alike.


Kates Lè Cafè
Perfect Nhlakanipho Mhlongo AKA Kates Lè Cafè was in 1994, Raised at Newlands West,
Durban, South Africa and Touched By Music at a Young age. He was introduced to music
production in 2008 by TonicVolts and Hasn't looked back since. He has released on Samara,
Sensual Nudes and Dasm Mainly Known For his Dark Afro sounds/Beats fused with some Tech
elements he is also known for His Mellow Jazzy Chords, his Funky Bass's & timeless symphonies
which gives his songs their own distinct characteristics and makes his music sound very unique.
The Founder Kapsule Boyz a key player in SA Gqom Music Scene.
He has collaborated with upcoming underground artists TonicVolts(Moblack Records) & Mdeeh (Dasm Records ) and is inspired by the likes Ezel, Hallex M, Wipe The Needle and Jonny Montana.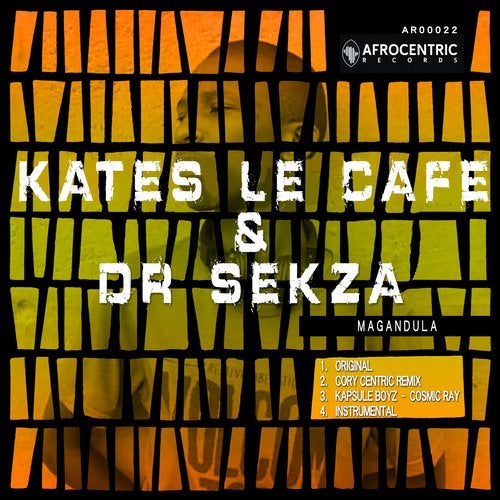 Release
Kates Le Cafe