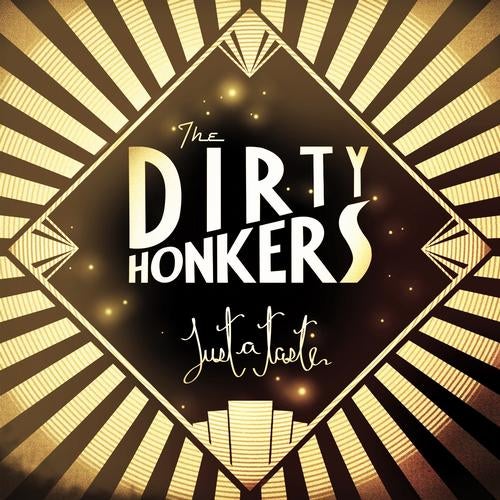 Release Date

2012-06-11

Label

Banzai Lab

Catalog

BLAB3314DHK03
A savoury foretaste of the Dirty Honkers next album !

International Electro-Swing trio DIRTY HONKERS are serving up some freshness with their super sized EP entitled JUST A TASTE. Four sweet tunes mixing swing with a side of crunchy beats are guaranteed to get your mouth watering for the full length album coming out November 2012. This E.P. has a strong swing influence with hip hop and grime highlights. Fantastic horn arrangements mixed with raps and catchy hooks, all woven together with a cutting edge production are bound to fulfill every swing lovers appetite. Djs will also be glad to know that the release will be followed by a series of remixes.

Release on Banzai Lab (FR) and Kallias ESC (GER). A limited edition of hard copies will also be available at the shows, come and get them while they\'re hot!

Dirty Honkers is a Berlin based music group composed of hip hop producer/singer Gad Baruch Hinkis (a.k.a D.J. Neckbreaka) from Israel and saxophonists/singers Andrea Roberts (a.k.a Screechy 2 Shoes) from Canada & Florent Mannant (a.k.a. Flap Jack Malone) from France. This saucy trio rocks the Berlin techno scene with a big swing jive served with foxy vocals and crunchy raps. This last year saw the release of their first full length album Death By Swing, Banzai Lab (FR.) and featured the single Gingerbread Man on various compilations such as: Electro Swing vol.III, Wagram Music (FR.), Best of Electro Swing, Rambling Records (JP.), and many more...

Their music although very important to the electro swing movement flirts with pop culture and strives to create music for the new dance generation. This explosive combo is a concentration of good spirit and musicality with lots of live action. Step in the ring with the Dirty Honkers and be prepared to be knocked out by their home-made joysticks, game controllers, sax attack and high voltage show.

Honk !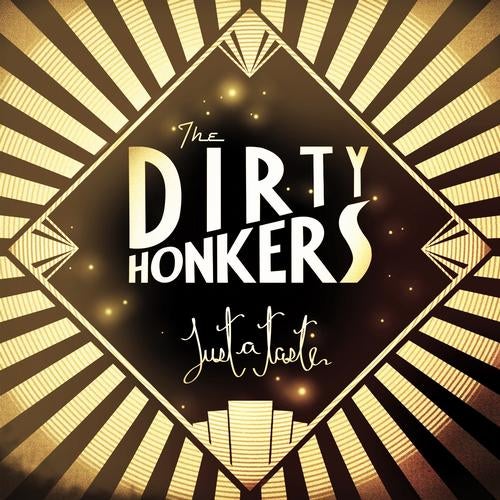 Release
Just a Taste EP
Release Date

2012-06-11

Label

Banzai Lab

Catalog

BLAB3314DHK03