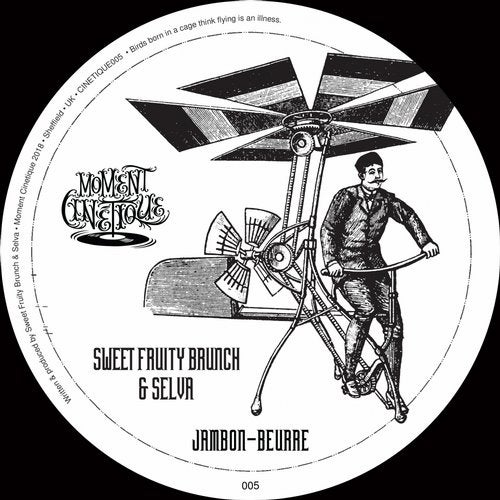 Hype
For their 5th release Moment Cinetique welcome back highly regarded French/Swiss producer Sweet Fruity Brunch to the label for a joint EP with Mexican producer Selva.

Title track Jambon-Beurre sees Sweet Fruity Brunch and Selva join forces for some twisted, dusty, disco-house filled with clever edits, funk fingered bass lines and a huge strings & horns riff that really creates a high energy peak time track.

Sweet Fruity Brunch goes solo for Shelby Le Hibou (Shelby the Owl) and provides more disco-led deep house with vintage keys, wah guitars and vocal edits intricately coming together for another dancefloor ready number.

Up and coming Mexican producer Selva makes his solo label debut with Mezcal to finish off the EP. Jazz loops meet hip-hop vocal edits and skippy percussion for a deeper, groove-heavy & unique finish to the EP.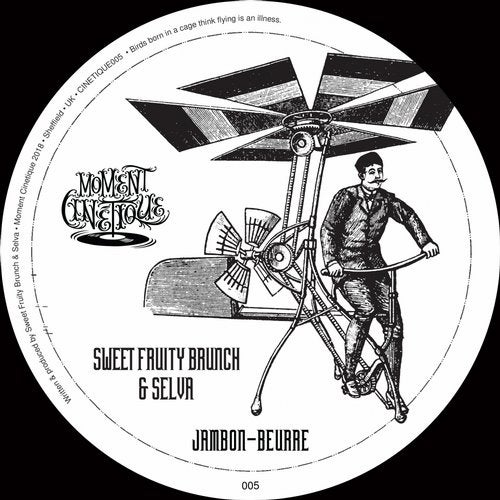 Hype
Release
Jambon-Beurre