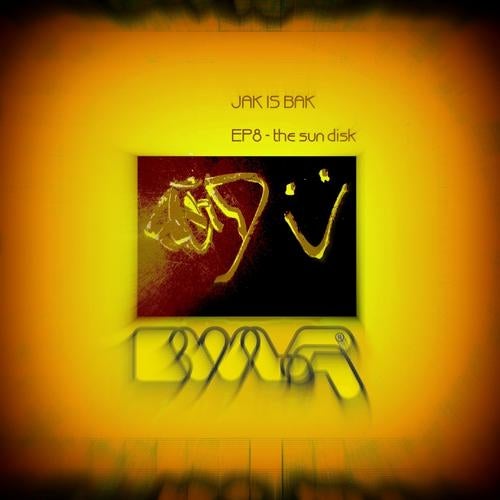 Release Date

2012-09-21

Label

BWLR

Catalog

BWLR8
JAK IS BAK: EP8:
t h e s u n d i s k
original works by @mouse-the-beat-basta and @steve_kuehl
converge@brainwavelabs.net | bwlr.net
--


BWLR 8th series release:
we bring you "The Sun Disk"
This 8th release - acid progression high point of the JAK IS BAK series .. From Amsterdam to Detroit, @mouse-the-beat-basta ([mouse] of the "@AcidWarriors" crew) ignites this release with 3 very unique Orinial tracks. Also one short Original track from @steve_kuehl emerging 'combustively' by nature during remix composition.

So for relative Mid-Point in the JAK IS BAK SERIES @BWLRec brings you this work of creation -
11 Track EP release:

'The Sun Disk' by BWLR

Original Reworks for this release by:

CCTB via @Jesse Somfay
@DyLABs
@highsage
@sense
@steve_kuehl

Much more in store with this series with a turn in the genras for the series, so keep tabs on BWLR over the next few months and beyond.

JAK IS BAK!