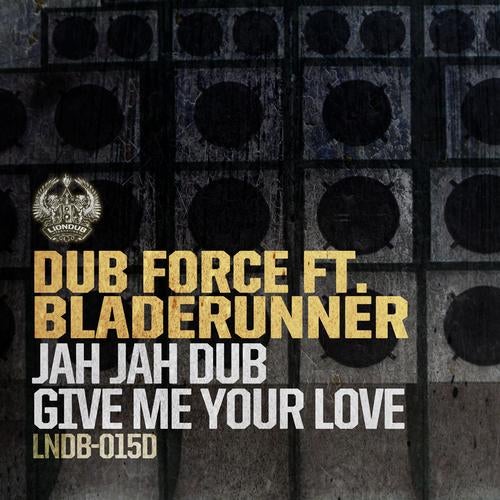 Artist: Dub Force Ft. Bladerunner
Title:  Jah Jah Dub / Give Me Your Love
Label: Liondub International
Catalog #:  LNDB-015D
Format: Digital
Release Date: November 2011
File Under: Jungle / Drum & Bass

Liondub International presents two reggae infused ragga-jungle heaters from the elusive producer Dub Force and rising star, Bladerunner. As always, the label continues to keep the Jungle genre alive and well by pushing out the finest amen soaked, 808 based sounds from the Uk's finest producers and beyond. These two future classics combine 70's style dub reggae samples with perfect drum programming and b-lines that will rattle any club system worldwide. Support on these two come from a veritable who's who on the jungle scene including DJ Hype, Bailey, Ray Keith, Benny Page, Marcus Visionary, A-Sides, Ruffstuff, Potential Badboy, Remarc, Aries and more. Expect the finest Jungle Drum and Bass from Liondub International, and nothing less.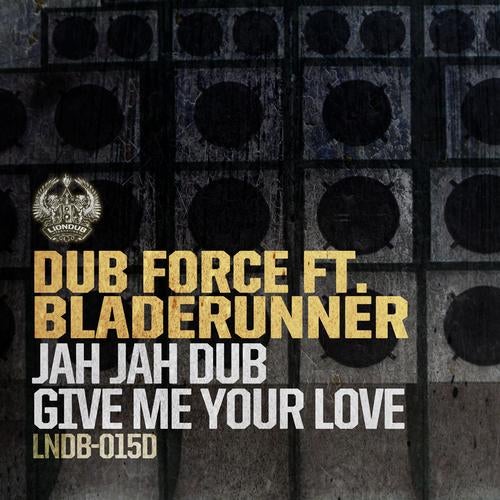 Release
Jah Jah Dub