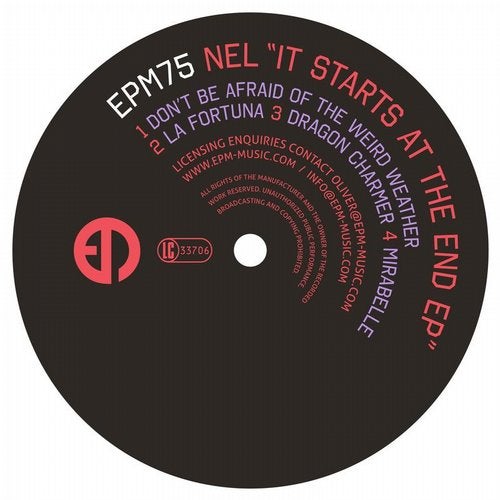 Release Date

2019-06-21

Label

ePM Music

Catalog

EPM75
Cristian Vogels latest instalment of his NEL series for EPMmusic follows previous EPs Gaussi Fighter and Jelly Vision which has seen this long-time musical innovator reigniting his earlier production style of more improvised, Modular beats and rhythms.

This third NEL release, It Starts At The End EP opens with the dazzling, textural layers of Dont Be Afraid of The Weird Weather, while the following three tracks delve into longer durations. They range from the minimal techno twangs of La Fortuna, via some deep and sinister atmospherics in Dragon Charmer, to the expressively structured Mirabelle.

As well as continuing to explore a myriad of experimental realms with work under his own name and the recent launch of his new label, Endless Process, we can also expect more from Vogel under his NEL moniker, with an album due towards the end of the year.