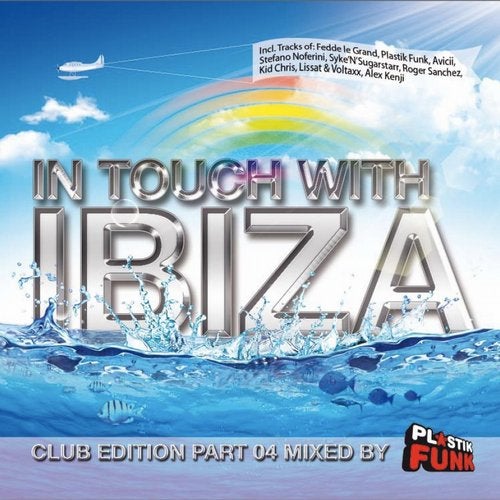 Release Date

2011-04-22

Label

Clubstar

Catalog

BLV2409046
Right in time before the Ibiza season starts we are proud to present the fourth edition of the
"In Touch with Ibiza" compilation series. The compilation "In Touch with Ibiza -
Club Edition Part 4" was compiled by Plastik Funk.
Plastik Funk are Rafael Ximenez and Mikio Gruschinske. They spread their euphoric house sound around the globe and are also famous for their productions on labels like Stealth, Tiger, CR2,
Ministry of Sound and many others. Also with compiling cds they have proven their skills, like e.g.
their mix for the "In Bed with Space" compilation on Clubstar Records.

On "In Touch with Ibiza - Club Edition Part 4" Plastik Funk deliver only peaktime house tracks.

The compilation features tracks and remixes by Belocca, Soneec, Chris Lauer & Canard, Lissat & Voltaxx, Jesse Voorn and Paul Gardner. Current, energetic club hits by Nouveau Yorican, Morris T vs Robytek, Housemates and DJ Jeroenski are on this compilation. Of course you can also find a Plastik Funk productions on this album: Plastik Funk & Paul Gardner - We Make The Sound (Plastik Funk Mix), the Plastik Funk remix of Tom Novy's "Now or Never" and the Plastik Funk co-production with Stefano Noferini "Need". The message is: Just killers, no fillers! Plastik Funk mix tracks and remixes by Kid Chris, Kid Massive & Mc Flipside, Syke N Sugarstarr and Redroche vs. Armstrong.
The Spanish veteran David Penn is on the compilation with his new single "Ocean Drive" and his
co-production with Rober Gaez "El Chamaco". Roger Sanchez's hit single "2gether" is on board in the DJ Chus & Robbie Taylor remix, as well as the Chocolate Puma remix of "Umbungo" by The Beatthiefs.
With "In Touch with Ibiza - Club Edition Part 4" moments of joy and euphoria are guaranteed,
even if you won´t spend your summer on the balearic island!

Get in Toch with Ibiza!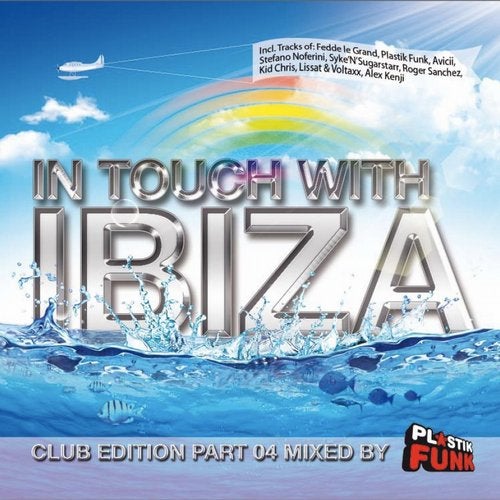 Release
In Touch with Ibiza, Pt. 4 - Mixed by Plastik Funk
Various Artists

Release Date

2011-04-22

Label

Clubstar

Catalog

BLV2409046