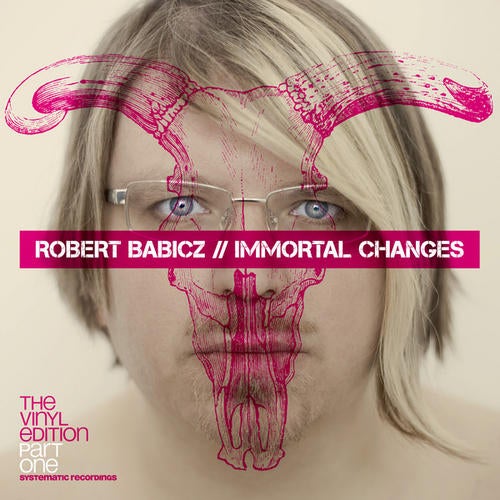 Darren Emerson - "Really like Robert's productions. Chordy is great also the Fever remix is really cool."

UNER - "Great Robert!! Great Stimming, and great Systematic... i can't choose one... I'm a big fan of systematic!!"

Voitek - (Catz n Dogz) - "Chordy is great!!!"

Fritz Zander (Zander Vt) - "Stimming remix!"

John Selway - "Yes to Chordy and Stimming remix, very nice!"

Ed - (Mixmag) - "Loving the Fever remix!"

Ben - (Data Transmission) - "Nice to have this funked-up version of Dark Flower to play with! Thanks for the podcast too Bob "

Nico - (APE Magazine NL) - "I love the chordy track!"

Paco Osuna - "Stimming is super bomb rmx  total support!"

Martin Eyerer - "Chordy...Robert in housey mood. I like it!!"

Daniele Papini - "Dark Flower...Pure Love here, support!"

Desyn Masiello (SOS) - "I have been supporting dark flower mix a lot!"

Deetron - "The Stimming Remix puts a smile on my face, with all its little breaks , fill-ins and gimmicks, really like his attention to detail."

Arnaud Le Texier - "Nice groove on chordy and superb remix from Stimming!"

Joris Voorn - "Dark Flower, do I hear some of my own samples in there  This remix should be doing really well!"

Carlo Lio - "Stimming rmx is really fun... love the quirkyness.. will def try out!"

Brett Johnson - "Chordy and the Stimming remix are my favs here. The Stimming remix espec. , really nice!"

Miss Kittin - "Waouh happy trance just for me! I am not afraid to play Dark Flower you nerds!!!!!!!!!!"

Lee Curtiss - "Cool EP!"

Fergie - "Really into the Stimming mix "

Smokin Jo - "Stimming Remix is very cool! Will play!"

Dave Seaman - "Good Fever remix - will use!"

Michel de Hey - "For many years great music, love chordy!"

C-Rock - "Dark Flower again "

Rodriguez Jr - "Stimming Remix is a great one. Solid grooves! will play chordy and the impressive stimming's remix of come closer."

John Acquaviva - "Wonderful work. Dark flower is the one for me!"

Danny Howells - "Maximum support for this killer ep ... thank you!!"

D'Julz - "Chordy= classy!"

Technasia - "Chordy is really great. Will play this one."

Layo - "I love the quirky warmth of stimming remix!"

Nick Warren - "3 killers, love em all!!"

Funk D'Void - "I was happy to submit some of the samples for this chordy track, great results! Dark Flower is huge as well."

Luke Solomon - "Stimming Remix is real good!"

Matthew Dear - "Thanks for this, will try them!!"

Sian - "I'm liking the Fever mix of Dark Flower one here!"

Paolo Mojo - "Super package. Robert is a master.... loving Chordy in particular. Stimming does his thing as well as ever, and the Dark Flower remix is a great upbeat piece of work too. Love it."

Tom Wax - (Phuturesounds) - "Fever Mix is Solid!"

Diversions - (CHRY 105.5FM Toronto, Canada) - "Nice tracks - CHORDY is my fave!"

Karlos Sense - (Ibiza Sonica) - "Chordy, Full support in my sets!"

Lele Sacchi (Boogie Drama/FLOOR Radio Italy) - "Clean and immaculate production and beautiful music as usual from Babicz. Chordy has got the right progression, will play it out. Stimming remix is very beautiful as well. And Dark FLower reminds me a bit of 90's indie music. Which is always good."

Steve Parry - (Juice FM UK) - "Chordy is cool , remix is great. Dark flower remix is cool too... i heard digweed playing this recently."

Ceoltronic Radio - (RTE Pulse DAB, Dublin) - "Nice EP. Will definitely play on the show tonight. Chordy reminds me of this really underground House night where I used to love hanging out about 8 years ago. Every Friday; we'd all get deep!"

Gavin Kingsley - (Carl Cox Global) - "Love the whole album New version of dark flower is gorgeous!"

Raveline Magazine Germany - "Dark Flower remix!!"

Todd Burns - (Resident Advisor) - "We will let you know if we decide to cover."

www.theclubbing.com - "Babicz's Remix kills !! I'll write a review of this EP!"

Tobi Neumann – "Will play Stimming's remix. Good!"

Gorge – "Nice remix of Dark Flower!"

James Zabiela – "Fantastic stuff. Robert Rules!"

Sascha Dive – "Chordy sounds nice!"

Tory Pierce – "Come Closer Stimming remix is cool!"

Gregor Tresher – "Stimming´s Mix is cool for me, also the remix of Dark Flower sounds good."

Hernan Cattaneo – "This is a very good release, once again!"

Misstress Barbara – "Like the Stimming remix!"

Tiefschwarz – (Basti) – "Stimming is my fave here. Will support!"

Samuel L Session – "Nice emotional music, good stuff!"

Slam – (Orde) – "Really nice original - cool remixes - nice one!"

Anderson Noise – "I will play the Stimming remix a lot!"

Matthias Vogt – (Motorcitysoul) – "Robert's new mix of the amazingly beautiful "Dark Flower" has tons of pop appeal. Still in love with Joris Voorn's remix of "Dark Flower"!"

Jody Wisternoff – (Way Out West) – "Dark flower remake is spot on, been playing it for over a year and still rocks!"

Mauro Picotto – "Dark Flower remix for me. Really nice."

Konrad Black – "Def the Stimming remix for me!"

Kabale und Liebe – "I will give Chordy a spin!"

Pete Tong – "Love the sound this guy makes...chunky...and never stopped playing Dark Flower!"

Wally Lopez – "Superb release!"

Monika Kruse – "Stimming remix is nice!! "

Christian Smith – "Chordy delivers. Nice for build of sets or after parties."

dOP – "Stimming remix is def the one for me here!"

Behrouz – "Stimming remix is for me! Big support!"

Guy J – "Such a top a release. Will support!"

Peter Kruder – "I dig the Stimming the remix. Will play this!"

DJ Yellow – "What the fuck .... this is the best promo I received for while .. a complete ep... all mixes are juts great ... hard to choose one but i will pick Dark Flower cause its fresh and dif from what we have right now nout there... congrats!"

Kiko – (DocePulgadas Radio Show) – "Fantastic review of Dark Flower, one of my best track of 2.008. Totally supported by DocePulgadas RadioShow."

Valka - (Paris One Reverse) – 'Stimming remix is really good ! and Babicz's autoremix is also good! Fullsupport from P1 Reverse."

Jose Maria Ramon – (Ibiza Global Radio) – "Amazing EP!!! Sure play of all tracks on Ibiza Globa Radio "

Chris – (Dinamo FM / Acik Radio Istanbul) – "Love his sound, love this EP. Excellent workout!"

Phonic Express – (RTE Ireland) – "I love this label and everything they stand for. Babicz comes up trumps yet again with this monster. Really digging the dark flower update & Chordy will defo be getting a spin too."

Across The Line – (BBC Ulster) – "Three great tracks which i'll be supporting but the Dark Flower remix is spectacular."

Stefano Fontana – (Computer Musik Italy) – "Stimming remix rocks!! Dark Flower is banging!!!"

Andi Durrant – (Galaxy FM) – "Dark Flower is really nice.. will try and support on the radio over the next couple of weeks."

Kev – (Datatransmission.co.uk) – "Simply amazing release, Fever remix is Dark Flower is a massive one, has massive crossover appeal. Definite review!"

Tsugi Magazine France – "Nice EP!"

Only For DJ's France – "This album is a pure wonder and Chordy and this new funky interpretation of Dark Flower underline this. Stimming's remix is as big as we could have expected. Great sounds, this is thrilling and exciting. Extra job!"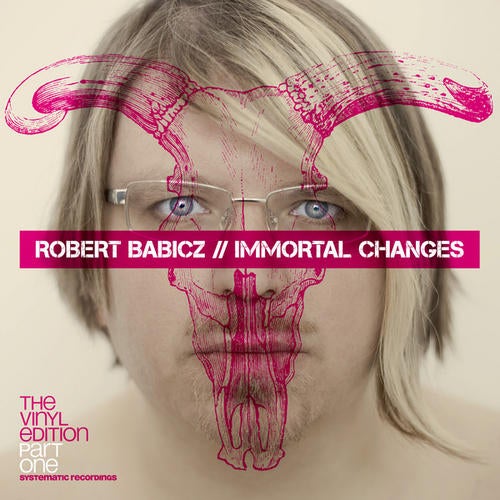 Release
Immortal Changes (The Vinyl Edition (Part One))