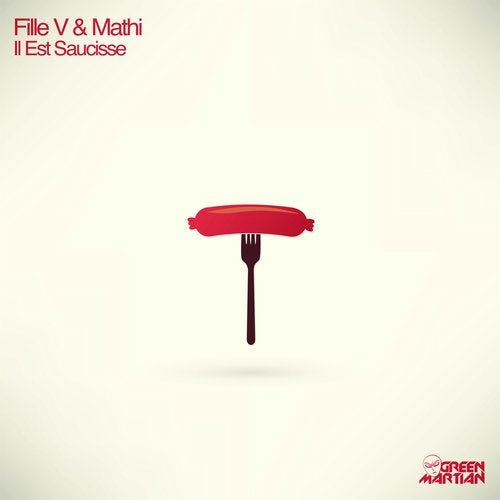 Fille V & Mathi debut on Green Martian with Il Est Saucisse which comes in original and Hypnotised & PatriZe remix flavours. This DJ and producer duo from Belgium focus on creating deep, progressive mystical sounds. Fille V started playing music (guitars and drums) and composing music in 2005, he comes up with fresh melodies and is the tech-guy in the group. His obsession for all genres in music and love for deep music makes his sound unrestricted, unconfined but deep and catchy. Mathi partners on many of Fille V 's projects keeps an eye on the overall sound and catchiness of the tracks. He has good ears, to detect anomalies in songs and to make sure Fille V doesnit overkill with complicated compositions. They have released on many labels including AH Digital, Absurd State, Aeriform, Lincor, Incepto, Clinique and now Green Martian.

The Original Mix intros with a subtle kick drum that lulls you in as swirling pads and FX create a mysterious atmosphere. The kicks get an added thump and drives the track beautifully on its progressive course. Sweet melodies float through the sound as a mesmerizing vocal fades in. Deep, lush basses take over locking you into its infectious groove. The track builds beautifully with a welcoming, warm embrace that will allow you to lose yourself and dream away. Top notch stuff that is not to be missed.

Hypnotised & PatriZe also debut on Green Martian with a superb remix. This Belgian DJ and producer duo have been making some serious noise over the last number of years. Their catalogue of works consistently appears high in many charts and their sound is championed by top jocks all over the world. It's awesome to see home-grown talent grace our labels and hopefully we'll see much more from these guys in the future. On the remix here the guys ramp up the pressure with an excellent driving progressive vibe that picks up right from the off. A wonderfully warm bassline is the main force behind the groove and is joined by stunning pads, bright melodic arps and a hypnotic synth line that keeps you hooked on for the duration. A fantastic slice of prog that is a must have track for any late night or early morning session.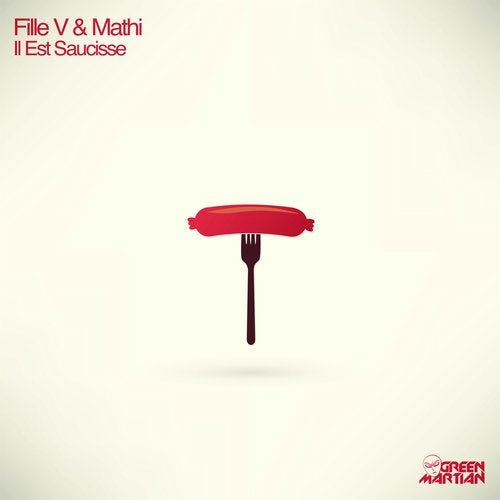 Release
Il Est Saucisse