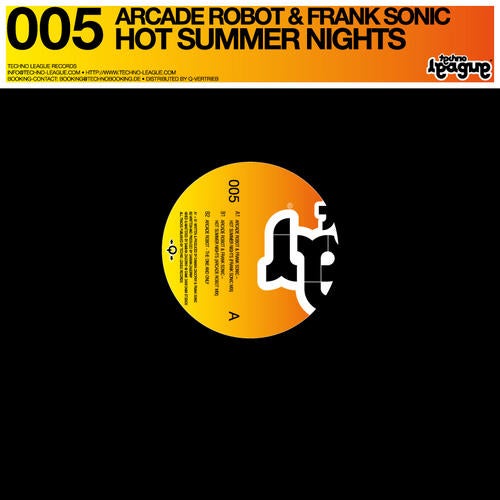 "Yeah! Arcade Robot & Frank Sonic striking back with a very hot release on Techno League Records. After "Hoovercraft", "Took A Shit And Died" & "Hello Mr. Mimo", which got big support from global player's like Felix Kröcher, Chris Liebing or Dave The Drummer the two guys coming back home with 3 new tracks for a technoid summer 2009.

Frank Sonic's Mix of "Hot Summer Nights" is a great upbuilding tool for really hot summer nights this year. He loved to do a very long and modern introduction, after and after adding the brilliant chords and some very nice grooves of claves and percussions. After more than 6 minutes the long break comes along and sprays a very warm atmosphere outside the track.

Arcade Robot's Mix of "Hot Summer Nights" is shorter and more typical for him. His mix is structured classicly (Start / Middle / End). He comes along with a powerful bassline, few short breaks and great uplifters. As Bonus-Track he added his own Song "The One And Only" to the release. A minimalistic techtune with special driving forces inside. However Damian Zagorny (Arcade Robot) mixed and produced everything again in his own studio to ensure consistent quality.

Check it Out!"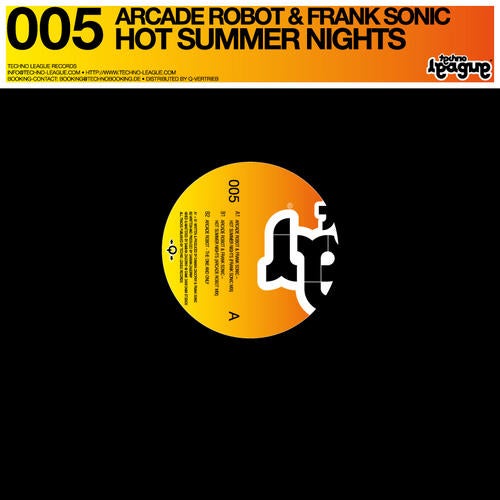 Release
Hot Summer Nights