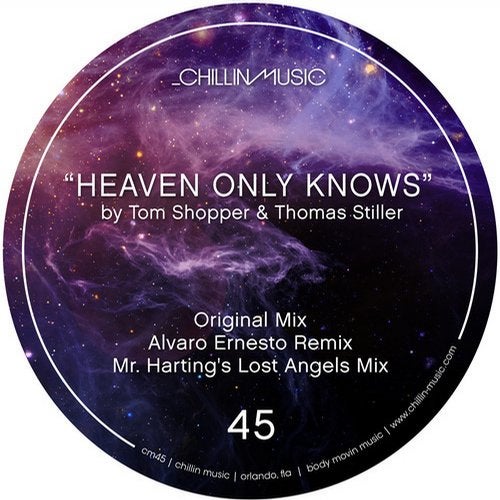 Chillin slips into the stream of a higher state of consciousness as Heaven Only Knows tunes into the vibe of dancefloor revolution with Tom Shopper & Thomas Stiller and their disciples of the remix.

Its one of those tracks that you hear out and the next day its the soundtrack thats embedded into your soul. Shopper & Stillers Heaven Only Knows builds with a rich, heady bassline and chords deepening the vibe. As the bass rolls like a wave against the chords, sexy vocals weave through a pensive guitar riff. Its a vibe that Heaven Only Knows.

Alvaro Ernesto returns to Chillin with a forward grooving rhythm that keeps the energy moving on the dancefloor as the piano and guitar deepen the mystery. Theres a touch of beauty and bliss in the abyss. Ahhh, Heaven Only Knows.

If theres a bounce house in Heaven, Mr. Harting would know. Rounding out the EP, Harting amplifies consciousness in his rendition of Heaven Only Knows. Taking it deep with the chords, amplifying it with upfront percussion and creating the mood with vocals. It has been spoken, Heaven Only Knows.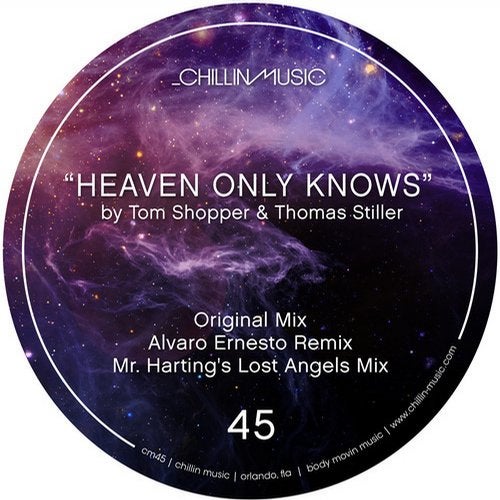 Release
Heaven Only Knows