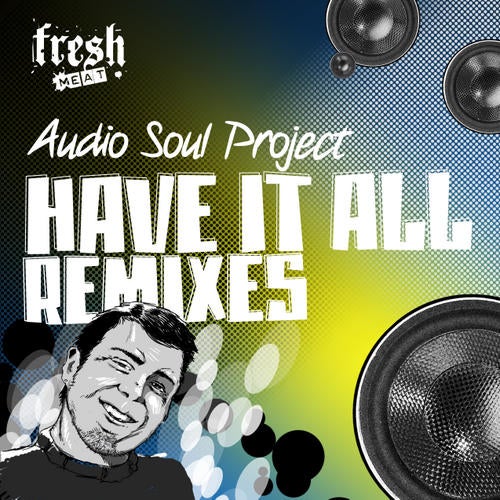 Release Date

2011-08-10

Label

Fresh Meat

Catalog

FMR45
Have It All Dub proved to be the most popular track on Audio Soul Projects LP Hip Shake Heartache from earlier this year. The idea for the track originally came from an R&B acapella. For the album "dub" mix the vocals were stripped down. Here, for the first time, were making the full vocal Bootleg Version available. The music on this rendition is an expanded take on the one from the album, making room for the emotional vocals. This song is made for those deep house DJs who still covet the human voice in their sets.

The first remixes are by Fred Everything. On his Remix 1 crisp and modern drum machine beats set into motion layers of atmospheric synthesizer work. This is Fred in top form retriggering the vocals and creating a sophisticated groove completely true to his signature sound. The music builds organically into an airy breakdown, allowing the scat vocals to open up and shine after which things return to the already established funky flow. Mr. Everythings second remix moves all of his previously established elements into moodier territory - the smooth synths are filtered down, the sub bass more submerged and the central breakdown goes into Basic Channel territory complete with echoing analog keys, DX-7 like bass swells, space sound effects and that dub snare we all know so well.

Belfast based Ric McClelland aka Scope completes this remix package putting together a 90s influenced Todd Terry conjuring remix of Have It All Dub. The classic Jumpin beats get refreaked and fused to a new bass line, percussive organ and fat, bright stabs. Programmed percussion, a droning high pitched string and sparse vocals inject just the right amount of smokiness into this otherwise straight up peak time affair.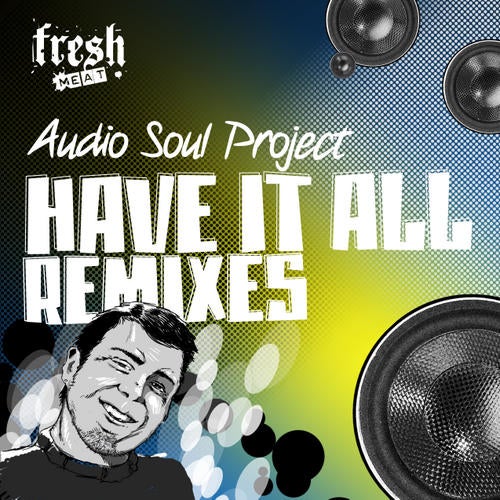 Release
Have It All Remixes
Release Date

2011-08-10

Label

Fresh Meat

Catalog

FMR45