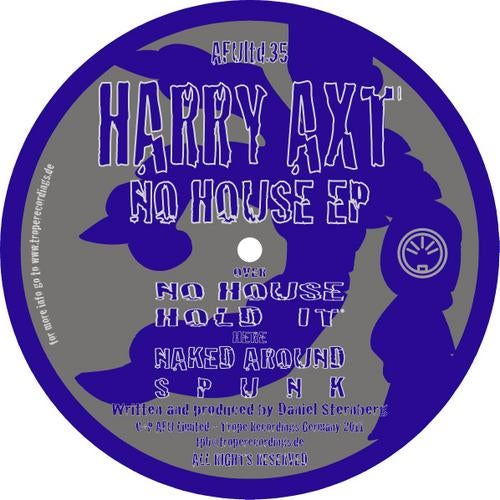 Release Date

2011-10-03

Label

AFU Limited

Catalog

AFULTD35
Daniel Steinberg aka Harry Axt has always shied away from press attention, instead preferring to craft his music shrouded from ego and hype. His productions are in favour with the likes of Ricardo Villalobos, Luciano, Claude Vonstroke and Richie Hawtin and he is very much an unsung hero of the scene.As Berlins underground throbbed with minimal beats and stripped down house, Steinberg seemed to reach into the concreted shadows and caverns and emerge with something shimmering with real heart and feeling. Dicing Brazilian samples with killer beats and laying on the glitch to heavy effectA veritable chameleon of Berlins musical landscape since he first started producing his colourful vision of house and techno back in 1993, a time when Berlins sound was stripped back and very distinctive, Steinberg was already thriving outside this box, experimenting with exotic world samples and having fun fusing elements together to make a cohesive whole that was always greater than the sum of its parts.And again he leaves no doubt that he can rock the house with his distinctive style whatsorever ! The title is to be taken as an ironic statement as it is hard to categorise his outputand then again, who needs categories anyways.

Francesco Grant: Bomb, Great release.I'll try.Franzie (Richie): download for r hawtinLuke Solomon: me likey loadsPopof: no house is dope ! thxRaphael Dincsoy Partysan: will try! harry rockzRamon Tapia: testing for ramon againStel: Top, top quality as can be expected from all parties involved here!Misstress Barbara: Like no house and hold itDave Clarke: Tough to choose between No House and Hold it, both great late night groove holdersJustin Harris Music for freaks: yeah! this is dope!!Nicolas Cuer: Hold it it's fantastik ! very good line bassNIcolas CuerMatt Walsh: always play his harry axt tracks, never a set without one and now 4 new bombs!Dr. Motte: mega fett. full support!Dub Dummies: Wow great sound! No house is the one for us, anyway all really great tunes!
Ergin Karabulut: great ep!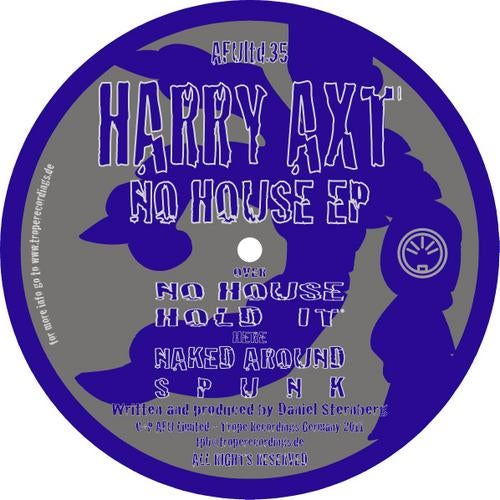 Release
Harry Axt - No House EP
Release Date

2011-10-03

Label

AFU Limited

Catalog

AFULTD35