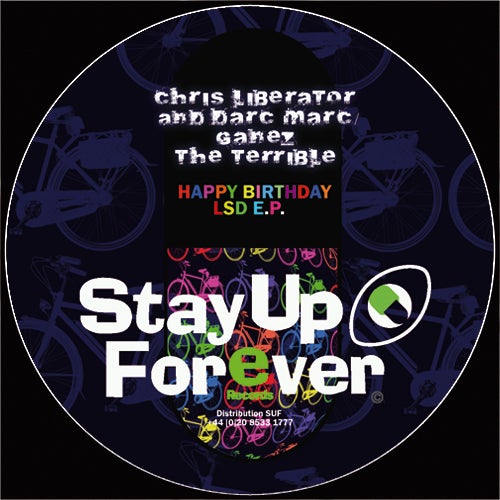 Another cult classic in the making as we get real close to celebrating Stay Up Forever's 100th release.
Previously known as Rebel Shaker Gang on Stay Up Forever, Chris Liberator and Darc Marc team up once again for this massive tribute to all things lysergic. Deft beats and a drug-induced mood set up the track and then it's flying off the roof with a rap from Mr. LSD himself.
Completing this release one our favourite producers Ganez makes his debut on Stay Up Forever with two hard rocking tracks of acid brilliance.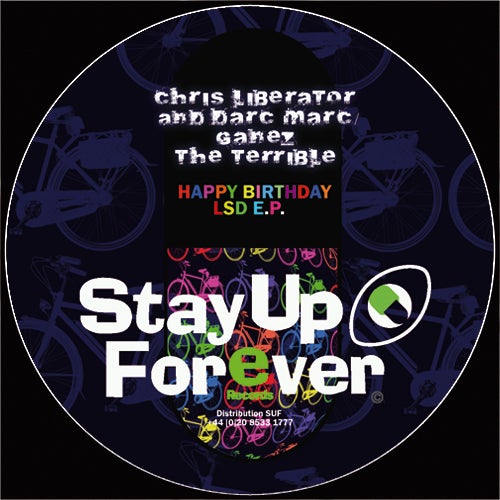 Release
Happy Birthday LSD EP