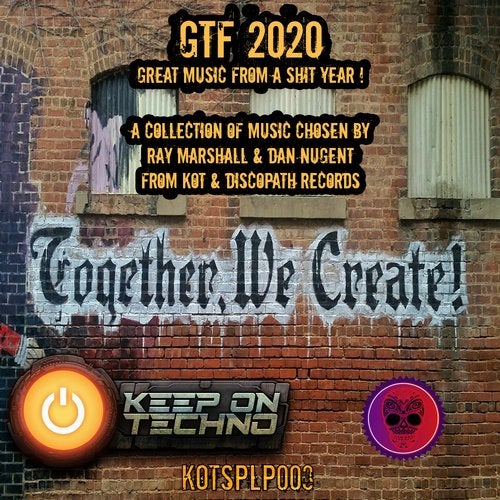 Release Date

2021-01-18

Catalog

KOTSPLP003
If 2020 was a food it would be a bowl of custard with chopped up gherkins sprinkled on top. If it was a colour it would be mustard and if it was fashion it would be socks and sandals. It was a year though and will likely be known as the worst year ever for many generations.
One good thing came from this, a lot of very talented producers found themselves with a lot of time on their hands to make amazing music. Some of those producers sent us their music which we gratefully signed. Many of these tunes, whilst not getting the dancefloor plays they deserved, appeared in many a live stream or podcast or radio show.
Label boss Ray Marshall and the new addition to the label Dan Nugent (teaboy), known to most as Latex Zebra have picked 20 of the finest releases of the year for a bargain priced compilation that showcases Keep On Techno, Keep On Techno X, Keep On Techno Special and Discopath.
If you missed some of these or money was tight, now is the perfect chance to get your hands on some amazing tunes that confirm that whilst 2020 was a shit year for most things, it was a great year for music.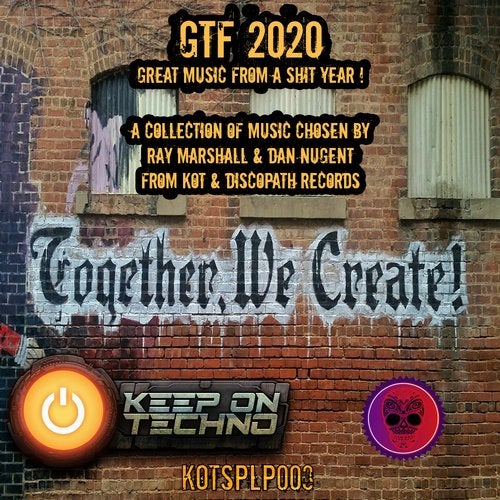 Release
GTF 2020 - Great Music From A Shit Year!
Various Artists

Release Date

2021-01-18

Catalog

KOTSPLP003