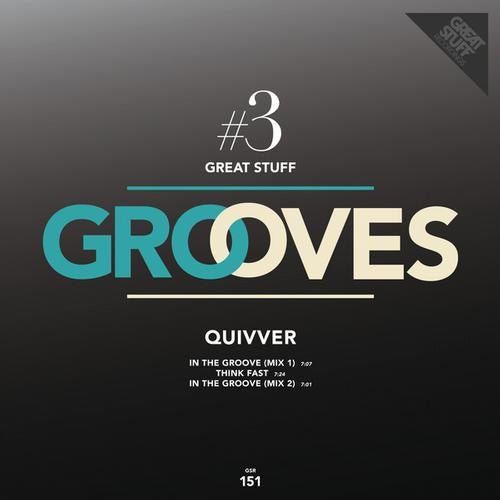 Quivver
GS Grooves Vol. 3
Great Stuff Recordings

The names 'John Graham' and 'Quivver' were once synonymous with a brooding, epic division of progressive house. As part of Tilt, Graham created some of the progressive trance era's finest moments, and for two decades now he has consistently delivered a stream of engrossing productions. His sound his morphed and evolved over the years to combine some of the attitude and mood he has always conjured up with contemporary house and techno flavour - and the results are truly delectable.

His latest roller In The Groove comes in two distinct versions. Mix 1 sets its sights on the techno crowd, with bubbling rhythms and the subtlest of all cymbal rides chugging away beneath growling, filtered synths and deft little stabs. The darkly-tinged sounds of his productions of yesteryear live on in this track, filtered through a prism of modern-day sharpness and clarity.

Mix 2 adds more warmth, with a funk-driven bassline and rolling, infectious percussion underpinning incessant chord stabs and big swathes of pumping white noise. The sex factor is upped greatly on this alternative version, making it more apt for those occasions when you need to pull something with a softer, more seductive edge out of your bag.

Don't overlook Think Fast either. A bassline of disco proportions wobbles and weaves its way between off-beat vocal hits and shuffling drum patterns, with live snare fills adding yet more rhythmic juiciness. Tinges of tribalism filter through the mix, and the energy is kept constantly fizzing away throughout.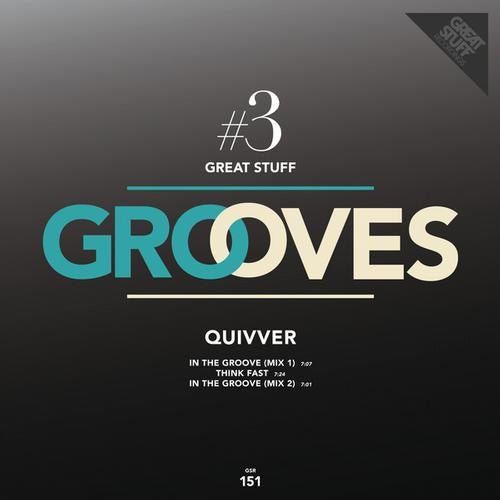 Release
Great Stuff Grooves Vol. 3