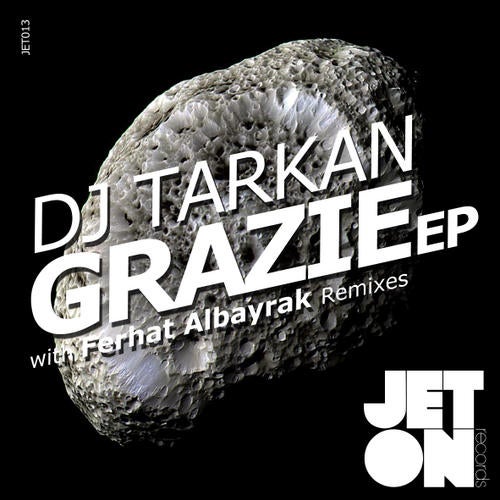 The thirteenth release of Jeton Records, originally based in Istanbul and with a branch in Berlin, owned and managed by Turkish Techno Player Ferhat Albayrak, welcomes DJ Tarkan with an exceptional release ; Grazie EP.

DJ Tarkan is one of most succesful Global DJs|Producers from Turkey, in 2006 he has been voted Number 78 in the world by DJ Magazine's Top 100 DJs poll for dance music and his touring schedule as busy as most of the superstars. He owns and runs succesful No Smoking Recordings for more than 4 years and hosts of his "NO SMOKING" radio show at Frisky Radio one of the worlds most popular radio stations for independent DJs and producers. Usualy known for Various House sounds, DJ Tarkan made his debut Techno EP with 2 massive uplifter, unique and innovative tracks.

The Name Track of the EP Grazie, is a track an effect experiment, moving sounds and fxs build-up the main structure of the track and sweeps and rises spice-up it.is a reproduction of 80s cult synths, with bold kicks and surrounded by moving bass-lines. Despite its energy, this track could be described as a dark journey. With full of perc work and a huge break-down, Good Times could feed your Big Room Track Demands.

The Second Track, Teburru, features a very powerful fx-line all track long which takes you from the beginning and throw away when it finishes.

Teberru Ferhat Albayrak Remix is not very different from the original though, keep the main fx-line and added more basses and low-frequence spices with a huge break-down, usual Ferhats style.

Grazie EP is one of the most unique releases of Jeton, and we hope could be a nice weapon for your big-room needs.

Feedbacks

Roger Sanchez-downloading now

Richie Hawtin-downloaded for r hawtin

The Radio Department-Strong remix from Ferhat.

Anthony Pappa-All 3 tracks are really good. My favourite
is Grazie" and l will play this out. Thanks. Pappa."

Gabriel Ben-nice EP! support on this one...

Henry Von from Fergie-sounds good, thanks :)

Luke Creed-Usual great results you expect from Jeton
Records... DJ Tarkan - Grazie (Original Mix) & DJ Tarkan -
Teberru (Ferhat Albayrak Remix) will both feature in my up coming mixes..

Julius Geluk-Teberru is the one for me, that break is so deeep! great rmx from Ferhat too.

Dimitri Kechagias-Great to see Dj Tarkan trying something
different and really powerful. Both tracks are groovy and techy as we loved them to be and Ferhat mix adds for sure another stronger darker edge. will try to support them, keep it going!

Doce Pulgadas RadioShow-I'll try original track

Todd Burns Editor in Chief RA-thanks

Christopher Çolak (Dinamo FM)-I like Teberru and will play.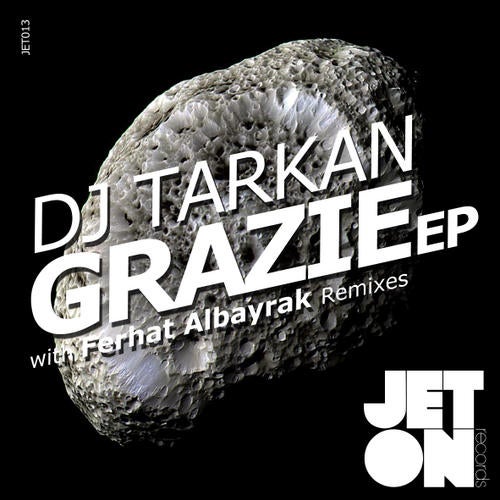 Release
Grazie EP