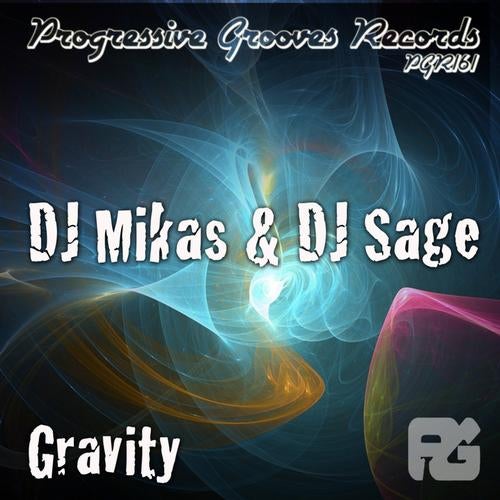 DJ Mikas & DJ Sage Strike Back with an other club banger.
This is a single from the upcoming album High & Dry Due Out In June 2012

DJ Mikas and DJ Sage are among Canada's fastest rising stars in dance music with their trademark sound of
high-energy club bangers.
Before teaming up, they reached significant success each individually. DJ Mikas rose to fame as the founder of Progressive Grooves Records, host of TranceClass TV & Radio and made a statement with his Beatport number one smash Temperamental. His popularity is exploding with a following of 57.000+ fans on Facebook and his new release Timezone which gained 180.000 views on YouTube in only a matter of 3 weeks! In the words of Farzad Kasad of influential dance music blog Cascadia Records: 'His style reminds me of world renowned DJ, Andy Moor, who carries the same sort of hard and fast progressive aura in his music.'
DJ Sage is a strong force in the Vancouver club scene and holds residencies for the biggest promotion companies in town, including Blueprint Events, Twisted Productions and Gorg-O-Mish nightclub. Each weekend he rocks the decks at either Gossip, Celebrities, Caprice or Ginger 52 where he performs alongside greats as Paul Oakenfold, Markus Schulz and Gareth Emery.
Mikas and Sage met in Vancouver and teamed up for collaboration in 2011. Ever since, their presence in the international dance music scene is exceptional.
raud, Cosmic Gate, Kyau &
Albert
The craze started with their release 'Shaken Not Stirred' on Richard Durand's Terminal-4 Recordings. Shaken Not Stirred proved the perfect soundtrack for those hot Ibiza Summer nights. DJ Mikas and DJ Sage built the production with a laid back beat, a vast amount of lush pads and a dose of warm synth chords together with a subtly added Mediterranean guitar. The international dance community was impressed. Roger Shah played it four times on his radio show Music For Balearic People; whereas German trance duo Stoneface & Terminal featured it on Euphonic Sessions. Alex O'Rion included it on his Arrivals mix album and Black Hole Recordings placed it on their October Selection. Two independent reviews appeared in the print editions of DJ Mag UK and DJ Mag Italia. Tim Stark took the honors for DJ Mag UK and wrote: "Shaken Not Stirred' is among the Canadians' best and its lilting guitars and wafting melodies conjure many an unseasonably enticing image."
Following Shaken Not Stirred, the duo dropped their genre-crossing banger High & Dry on Progressive Grooves. This track took a completely different approach, but received praise yet again. In the words of Dimitri Kechagias of acclaimed dance music blog Flux BPM On The Move: "High & Dry is a powerful driving progressive track that combines elements of progressive house, trance, electro and even techno in one very explosive package. The original mix uses deep bassline, fat sharp beats and a very dark and sinister melody that creates a somewhat threatening and quite spooky atmosphere. What is more a twisted ravey siren like riff is added to highlight its clubbing potential. If you want a track to drive your crowd insane you just found it. Like IT!"
The boys then continued in full force and effect with their debut release on Black Hole Recordings entitled Eternal. Instant support included Graham Gold, Enton Mushi "Wouldn't expect anything less than amazingness" Jochen Miller: "Nice one!" and Gai Barone: "good stuff!!" But moreover, again the global community took this record to heart. Bloggers from all over the World raved, including Top House Music Blog, Evention, The Drop Media and many more. Cascadia Records said: "Eternal' features a strong progressive tech-groove with a blend of electro. The combination of the pulsing electro bassline with the simple, yet effective melody makes this track very danceable."
In between their collaborations Mikas and Sage continue with strong solo efforts. DJ Sage released his debut album Evolution which was a favorite among many DJs. Strong support came from Matt Darey, Matt Cerf,
Their latest productions enjoy continuous support from Markus
Schulz,
Paul Oakenfold,
Roger Shah,
Armin
, tyDi, Ashley Wallbridge, Joachim Gar
, Solarstone and Ferry Corsten.
Shawn Mitiska, tyDi, Myon & Shane 54, Miss Nine, Richard Durand and of course Alex O'Rion. Armin Van Buuren showed radio support for Sage's remix of Ben Colmen 'The Drummer.'
DJ Mikas' label Progressive Grooves has been a strong force in the dance music industry for the past six years. As label manager he pushed for- and discovered such artists as Enton Mushi, Manuel De La Mare, Kings Of Addiction, Yan Lhert, Shato, Paul Rockseek, Jake Shanahan, Martin Roth, and Haley Parsons among others. 2011 proved another successful year for the label.
Other than being a passionate DJ and producer, Mikas is a Media Maniac! His TranceClass Radio show is expanding rapidly with a new show every week. TranceClass is not only a radio show, but also a TV show in which Mikas takes the viewer backstage of the biggest dance events. In 2011 he had an amazing amount of high profile DJs dropping by for a guest mix and interview. Everyone from Cosmic Gate, to Laidback Luke, Hardwell and Arty. As a matter of fact, Mikas was the first to have Arty with a TV interview which you can find on YouTube or the TranceClass iTunes page. All this also led to the release of TranceClass The Anthem. The music video for this gem featured some of the best moments of the show.
After all their hard work, DJ Mikas and DJ Sage decided to embark on a new adventure: Their massive Spring 2012 High & Dry Tour will take them to every major city across Canada in support of their upcoming artist Album. They can't wait to unleash the noise!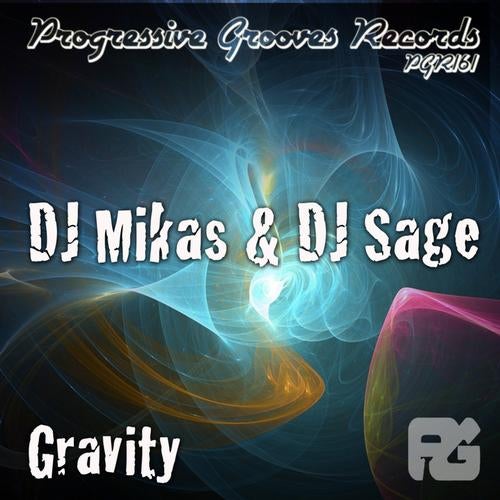 Release
Gravity