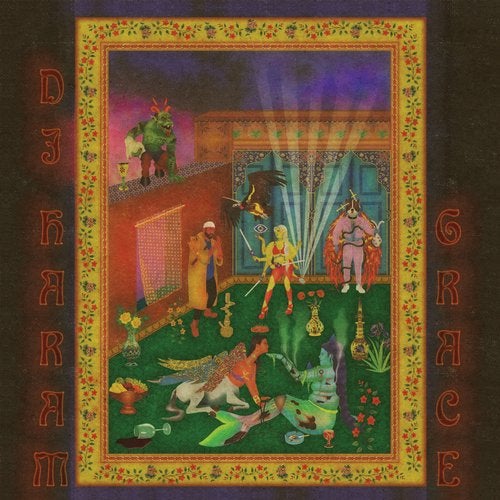 Release Date

2019-07-05

Label

Hyperdub

Catalog

HDB122D
DJ Haram is a producer & DJ who distinctively ties her New Jersey musical history with more recent involvement in the Philadelphia DIY noise scene, whilst paying homage to her Middle Eastern roots. A close affiliate of New York's Discwoman collective, she is also one half of 700 Bliss with rapper & poet Moor Mother, who features on this EP. Haram's non-traditional understanding of Islam, paired with a nuanced perspective on folk tradition and mythology, underpins the EP, bringing fantasy and colour to this in-between place.

On opener 'No Idol', a darbuka rhythm pairs with offbeat claps around a dark synth and a contrasting airy flute melody, illustrating the theme of duality running through the music. The melodies of 'No Idol' are revisited in the final track remix, sped up with a classic Baltimore club beat and energetic bedsprings samples.

'Interlude' is a combination of the sounds and patterns from each song. 'Gemini Rising's synth is reminiscent of John Carpenter, paired with a darbuka rhythm and war drums that transmit a religious sci -fi horror aesthetic. 'Body Count' is propelled by Jersey Club kicks with a distorted drum crunch and ticking rim shot in triplets, and an ethereal melody.

'Grace (K.O.D.)' has menacing cinematic stabs that feel like acid raining on the scattered percussion. On the 700 Bliss track 'Candle Light', Moor Mother's distorted and doubled up vocal chorus evokes a frantic yet solemn energy as she speaks on themes of life and death.

'Grace' is an EP constructed through deep feeling, transmitting vital dancefloor energy. It's music is versatile, imbued with a strong will, personality, and colour.