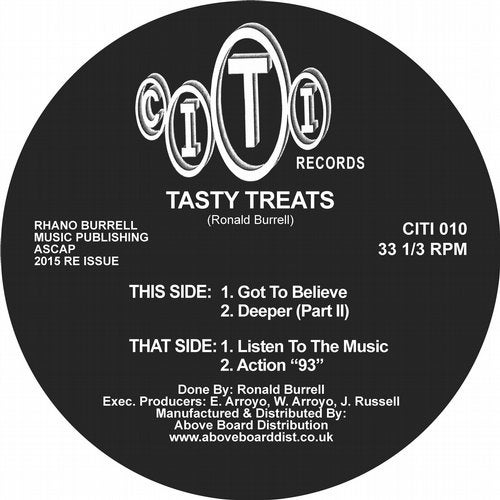 Tasty Treats, another side project of the multi-talented Ronald Burrell dropped this 4 track EP way back in 1993 on the cult Citi label out of NYC.
As expected the tracks contained within have all the facets of that magical "Burrell sound"; healthy doses of Soul, sleaze, deepness, late night atmosphere and that solid, no nonsense NY/NJ House attitude, for the heads, the dancers, the all nighters and the freaks! This is pure Shelter/Garage joy!
The Burrell brothers back catalog is just ridiculous in terms of releases, styles and quality control and this EP sits comfortably up there with some of their classics. An all round solid EP for all true House music lovers regardless of area code or geography!
%%100 legit re-issue, re-mastered and brought back for the summer 2015 flex - Don't snooze!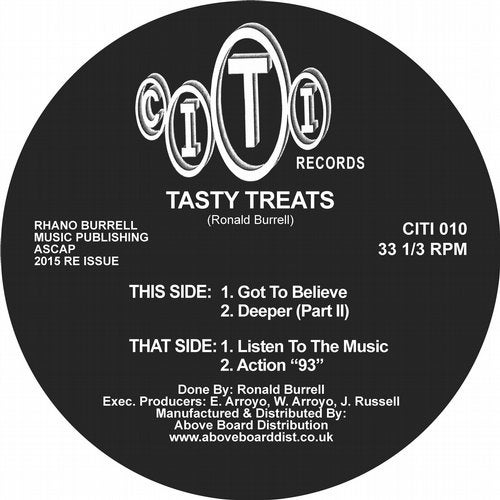 Release
Got To Believe