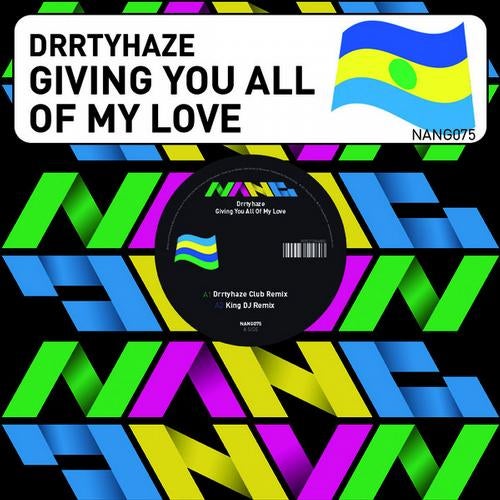 Release Date

2012-01-30

Label

Nang

Catalog

NANG075
Only in the melting pot that is NYC, can a duo with such diverse musical backgrounds come together and create an upbeat blend of funky and electric disco mixed with elements of latin soul. The duo that comprises Drrtyhaze are a perfect mismatch in so many ways.

Growing up, Matthew "DJ Drilla" Moffre grabbed the guitar at the early age of 13. His favorite past times were moshing to hardcore and punk music and skateboarding. His counterpart, Douglas "Drrty" Gomez rocked fat laced pumas, Lee jeans and beat bopped to the sounds of Run DMC. Both of these cats grew up in different worlds...it was these differences that eventually brought them together.

This new single is the duos debut on Nang Records and boy is it a stunner. 'Giving You All My Love' is a wavey latin synth-disco machine, bubbling with ultra smooth top lines and swung live drum patterns. We've got a tight remix from King DJ here too, pulsating bongo rhythms under smooth shakers and a whopping bass line that hits the sweet spot on the floors.

The album is nearly done. Keep 'em peeled!