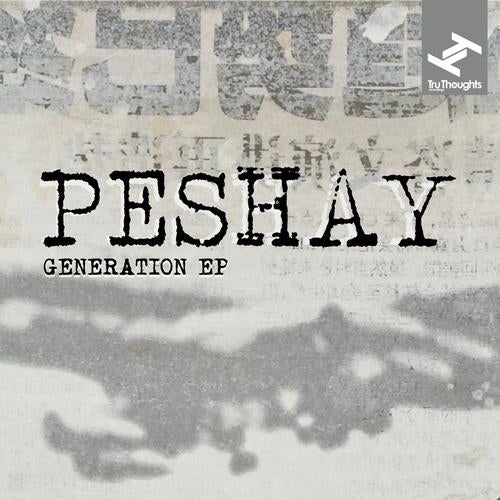 There are only a few artists who can lay claim to legendary status within Drum and Bass / Jungle circles, but Paul Pesce aka Peshay is one such man. With a production history going back to 1993 Peshay has seen it all, been there and worn the t-shirt.

Peshay's rise through the drum'n'bass scene has been nothing short of meteoric. Respected worldwide for his releases on labels such as Metalheadz, Good Looking, Mo Wax and Island to name but a few.

His ability to produce at the highest levels and his excellence behind the decks is legendary. When he DJs, 4 minute mixes are the norm and the excitement that he generates describe Peshay perfectly. Always on the go, hyperactive, talkative and passionate.

Whilst growing up, Peshay found himself listening to an assortment of music ranging from opera to electro. His obsession with the new house scene developing in the early 80's made him decide that as far as making a living was concerned this was the path he wished to follow.

Peshay left his job in the printing industry and decided to concentrate full time on his musical career. He bought a pair of Technics and started sending tapes out to promoters which led to his first break at Bass Box in April 91. He also went on to play for Genesis @ Rollers Express, Fascination @ Tasco Warehouse and both Dreamscape & Fantazia. Within a short period of time his DJ'ing ability helped him to secure regular bookings all over the world.

Peshays first recordings came about after hooking up with the infamous BAY B KANE and the "RETURN OF BAY B KANE EP" WITH A TRACK CALLED "QUARTER TO DOOM" and then BIZZY B with the "2 DOPE EP". Both smashed the rave scene in 1992. As well as hooking up with DAVE CHARLESWORTH at ADR and the "CATCH IT" track was released.

Meeting GOLDIE one evening led to Peshay meeting DEGO and GUS at REINFORCED. This led to the "PROTEGE EP" that first brought Peshay into the spotlight. The EP smashed the ravescene and this led to an increase in Peshays DJ work.

At a Dreamscape event in 1992 LTJ BUKEM introduced himself to Peshay it was this meeting that eventually led to a joint collaboration which produced "19.5" and Peshays first solo outings, the awesome "PIANO & VOCAL TUNES", now all acclaimed classics for the GOOD LOOKING imprint.

Then due to an illness Peshay was unable to DJ or produce for nearly two years. His comeback session at Metalheadz bluenote club is still talked about today. It wasn't long before Peshay had re-established himself both behind the decks and in the recording studio.

After a couple of projects for BASEMENT RECORDS which include "FUTURAMA" and "ROLL THE BEATS", Peshay produced "PSYCHOSIS", "PREDATOR", "ON THE NILE" and "NOCTURNAL" as well as a host of remixes for METALHEADZ. Peshay also contributed to the acclaimed "LOGICAL PROGRESSION" and "PLATINUM BREAKS" albums with FFRR as well as being chosen to remix both releases from the acclaimed album "TIMELESS" by Goldie, as well as stinging remixes of Ltj Bukem's "MUSIC" and GALLIANO's "FREEFALL".

Peshay was signed by JAMES LAVELLE for MO WAX in late 1995. Peshay then locked himself away in the studio for almost a year until he had finished his debut album. Suddenly everything came to a grinding halt. As merger mania in the record industry came rumbling into Peshays life. By the end of 1998 Peshay finally found himself at ISLAND RECORDS. The critically acclaimed album "MILES FROM HOME" was released in 1999 on Island BLUE Records, the label managed by ROSS ALLEN.

In 2001 Peshay was the winner of the DJ Awards at Pascha Ibiza where he won the Drum & Bass category,All the worlds Djs were there,such people as Carl Cox,Roger Sanchez,David Morales,Timo Maas,Danny Tenaglia,Paul Oakenfold,Paul Van Dyk and Jeff Mills etc etc,It was a memorable night for Peshay,one of which he will never forget!!

Following on from that Peshay started his own label called "CUBIK MUSIC" and released tracks such as "You got me burning", "Miles from home" (Remix), "Fuzion","Satisfy my love","House sound","Jammin",etc etc, some of the tracks were included on the highly acclaimed album "FUZION"..

Peshays remix credits include artists such as GALLIANO, JAY DEE, JOHN COLTRANE, PHOTEK, CARL CRAIG, GOLDIE, INGRID SCHROEDER, LTJ BUKEM, DJ SHADOW and COURTNEY PINE to name but a few. Always choosing to remix tunes he personally likes has produced an impressive catalogue of quality dance tracks over the last 18 years.

At the moment Peshay is just about to finish his new album which incorparates such styles as drum & bass,Funk,Jazz,Big Band,Electro,Hip hop & various downbeat tracks, signed to Tru Thoughts, called "Generation" for release later this year.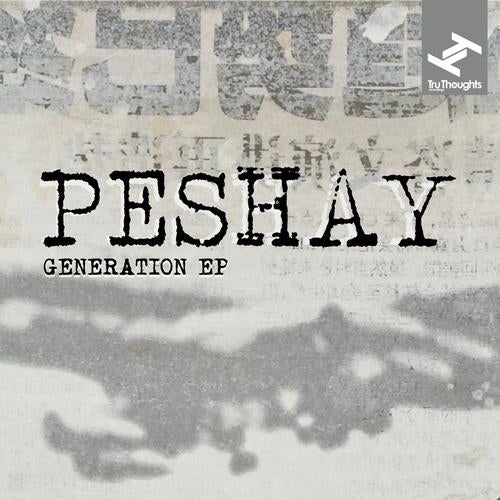 Release
Generation