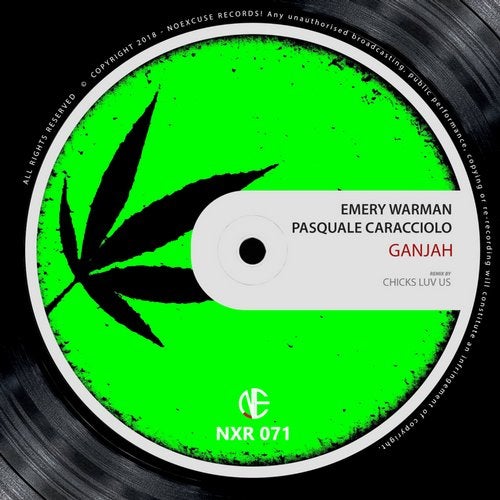 Next up on NoExcuse Records, label boss Emery Warman and Pasquale Caracciolo's 'Ganjah' single. The release features the original and a remix from the increasingly-popular French production duo of Chicks Luv Us.

The title track from Emery and Pasquale is a bouncy Tech groover, it sports a strong vocal presence along with clever dub-inspired vocal sampling, pitch-bent FX, monumental buildups and stonking drops. All the above nestled nicely atop robust drum patterns and even inclusive of a catchy cowbell (everybody loves a good cowbell!), a track worthy of lighting up many of the biggest party spots this summer with ease!

The remix from the young French wizards boasts in your face, pounding drums from the get-go and is accompanied by aggressive synth stabs, shuffled hats and impressive vocal presence. You can expect this one to turn up the heat during the peak hours of any party, especially when you factor in its captivating low-end.

An undeniable Tech stomper release inspires many a solid fist in the air, what more could you ask for from a unique mix of creative artists that continue to make their mark on the scene?

Keeping the release calibre at a happily welcomed standard, Emery Warman and Pasquale Caracciolo's 'Ganjah' is proudly presented to you by NoExcuse Records.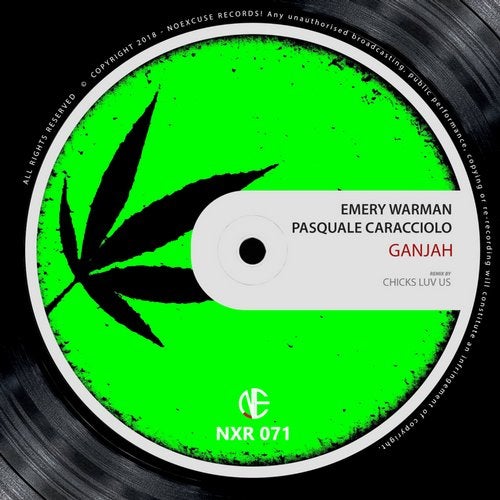 Release
Ganjah