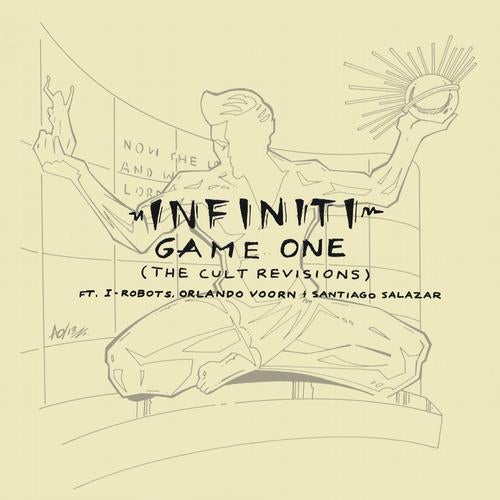 Release Date

2013-11-25

Label

Opilec Music

Catalog

OPCM12070
Artist: Infiniti
Title: Game One (The Cult Revisions) ft. I-Robots, Orlando Voorn & Santiago Salazar
Label: Opilec Music
Release: 25th November 2013
Cat. No.: OPCM 12 070
Format: 12" Vinyl & Digital

The excellent Opilec Music label is back with another package that perfectly straddles the divide between classicism and contemporariness. As well as offering up, fully licensed and in original form, the seminal track 'Game One' from techno innovators Infiniti aka Juan Atkins & Orlando Voorn, the label has enlisted some key remixes from I-Robots, Orlando Voorn and Santiago Salazar. The vinyl release contains three of these tracks, with the original and second Orlando Voorn remix being digital only delights.

Music by Infiniti aka Juan Atkins & Orlando Voorn has appeared previously on the Opilec Music label in the form of The Detroit People Mover EP, and Infiniti is their alias best known for dealing in the purest form of techno. Active since the early nineties and releasing on labels like Tresor and Metroplex, it is a seminal project with enduring appeal.

In original form 'Game One' is a sleek and slick monster with firmly rooted kick drums, subtle ticking hi-hats and plenty of emotion an beauty in the taught synth lines that wobble at the centre of it all. Pure and classic Detroit techno comes no finer.

First up to remix is label head I-Robots with his 'Reconstruction Take II', which is a respectful and sympathetic re-work that elongates the track, makes it a little more subliminal and deep cut and simply lets it roll on and on.

Next up is L.A. producer Santiago Salazar, who has grown increasingly prominent in recent times with his exception take on deep house for labels like Finale Sessions and Rush Hour. His version lets in more light than any of the others and kinks the techno rhythms into more house leaning forms, awash with day-break like pads and rising and falling synth lines that glow warm and bright. It's a classy affair from start to finish.

The final tracks are from Orlando Voorn who turns in two magic reworks. The first is a slowed down and heavyweight dub rework, which features plenty of large open spaces of sumptuous echo. The textures are smooth, metallic and shiny and this one really pulls you deep into a different world way under the surface where the original's melodies are gone and instead the synths are much more raw and rugged.
His second digital only 'beatless mix' is a blissful and soothing exercise in ambiance that manages to echo the sentiments of the original in the subtlest of ways.

Artwork for this essential package sees Alan Oldham restyling the famous Spirit of Detroit statue, a large monument in the city designed in 1955. It's the cherry on top of a very tasty techno cake indeed.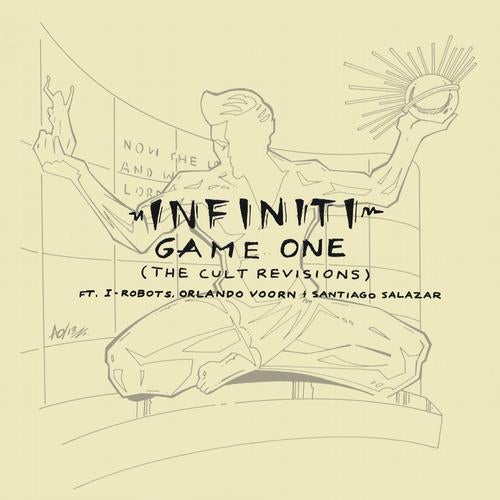 Release
Game One (The Cult Revisions ft. I-Robots, Orlando Voorn & Santiago Salazar)
Release Date

2013-11-25

Label

Opilec Music

Catalog

OPCM12070