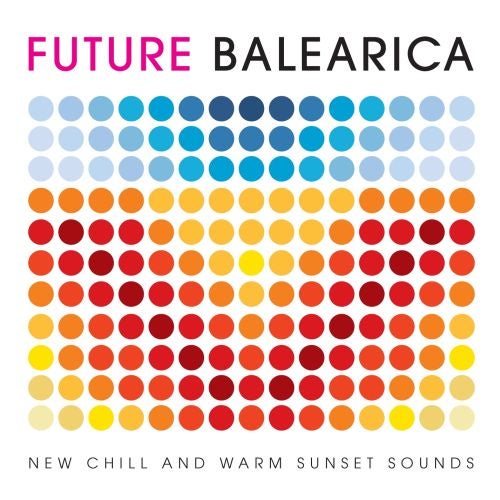 Release Date

2010-07-26

Label

Needwant

Catalog

NEEDCD003
The new mix collection Future Balearica is a summery sonic adventure through the world of 21st century chill out and warm laidback sounds. It effortlessly captures the original spirit of Balearic whilst drawing on contemporary Indie, Dance, Disco and Folk influences. By including such acts as The XX and Animal Collective Future Balearica re-interprets the original ethos to deliver a seamless mix that serves as the perfect backdrop to this summer.

The people behind the much-loved Future Disco compilations bring you the inaugural collection of a series that encapsulates the essence of musical freedom intertwined with the warm glow of sunshine. Future astounded Super Super Utterly Superb, NME fresh theatrical and Mixmag. An excellent collection.

Arranged by production duo FETE (one half of which is Sean Brosnan of Future Disco fame), the core aim is that of delivering an instant slice of summer through tapping into the emotional idiosyncrasies a listener has when they feel sunshine. The compilation sets itself up as the perfect companion to a blissful summer - whether that is at a BBQ, sunset or on a hazy Monday morning.

Future Balearica brings together releases from a new generation of Balearic artists that best represent the past, present and future Balearic sound. It is draws on some of the unique recent musical movements, whether in London (Mudd and Idjut Boys), Scandinavia (Tiedye and Todd Terje) or West-coast USA (Tony Watson and Harvey). The influence of such producers has helped engender this new Balearic sound that is set to capture ears this summer and bring the movement to the forefront.

The impressive track-list includes the likes of the all conquering Indie monolith The XX, Claremont 56 head-honcho Mudd, Café del Mar resident Phil Mison aka Cantoma, owners of the mighty Is It Balearic..? label Coyote, right through to leftfield favourite Animal Collective and the Indie folk of Lady of the Sunshine. These, plus some hidden unreleased gems (from Blacklodge, Project club and FETE) feature on a mix that has been crafted as chill out for the Ipod generation.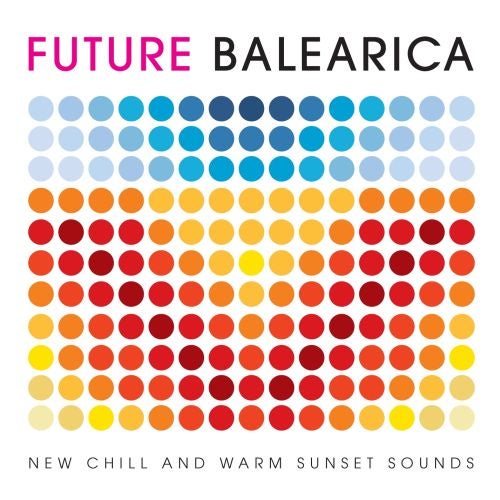 Release
Future Balearica: New Chill & Warm Laidback Sounds
Various Artists

Release Date

2010-07-26

Label

Needwant

Catalog

NEEDCD003