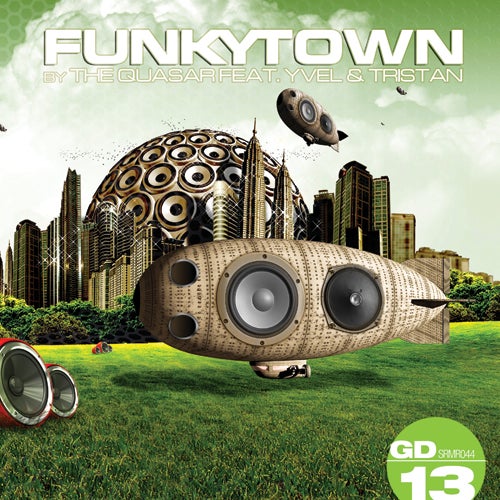 Ready Mix Records is proud to present Funkytown by The Quasar Feat. Yvel & Tristan.

The collaboration that brought us the massive A Miracle Man and Panama EPs return to Ready Mix with another piece of funk driven, melodic, yet nostalgic dance-floor weapon. This package is well rounded, blurring the genre lines of deep, tech, and progressive house; will surely find a home in the sleeves and play-lists of diverse DJs everywhere.

The Original hits the ground running with its infectious breakbeats, while the piano and guitar accents sooth and swoon; the simple yet complex groove builds with fantastic harmonies and stretchy bass lines to deliver a well-crafted choon, thats sure to provide the listener with many goose bumps.

Sandrino & Adryan (AKA Lemon Popsicle) return after their stellar offering on Evren Ulusoys Bachelor Party EP to add their unique flavor with this detailed, beautifully programmed deep tech-house jaunt. Their slightly stripped down interpretation boasts a chunky kick drum, rolling conga and tabla percussion, while the guitar riffs and piano stabs are peppered throughout; organically weaving in and out of an arrangement that is never forced but always deliberate; very sweet indeed.

Seva K. (aka Vsevolod Khalepo), one of the most experienced electronic music producers of Novgorod, in the heart of Russia, delivers a mix that melts in your ear as the smooth, subtle programming slowly brings in the listener to a boil with crisp, bubbling synth-lines that juxtapose perfectly against the beat.

The Trandel mix kicks it up a notch with a more upfront, progressive minded mix that modulates warmly around skipping tape-delayed chords, for those who prefer a bigger, dramatic sound.

Better known for his productions on deep house labels such as Salted and Next Dimention, Andrew Chibale does an excellent job in capturing the essence of the original with his classic deep, progressive house structure; conjuring hypnotizing sound effects, deep pads and rolling basslines that spiral with complexity and depth.

Sezer Uysals Deep City Remix closes out this package in style with uplifting chords and a stone cold groove to launch any party to 5th gear. This track has a widescreen cinematic feel thats soft, but with a very distinguishing and harmonious rhythm section. If you're in to that rich, textured, chord filled sound; this one is for you!

We hope you enjoy our latest journey into sound.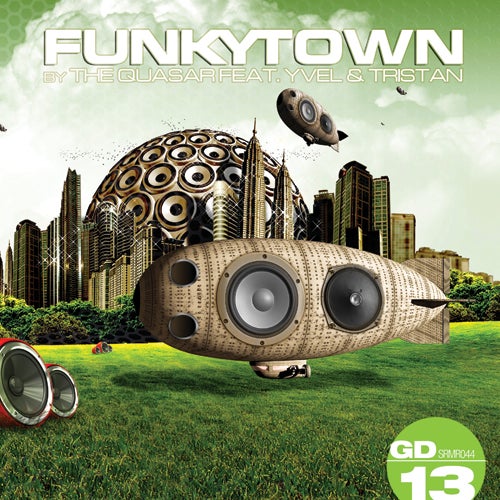 Release
Funkytown