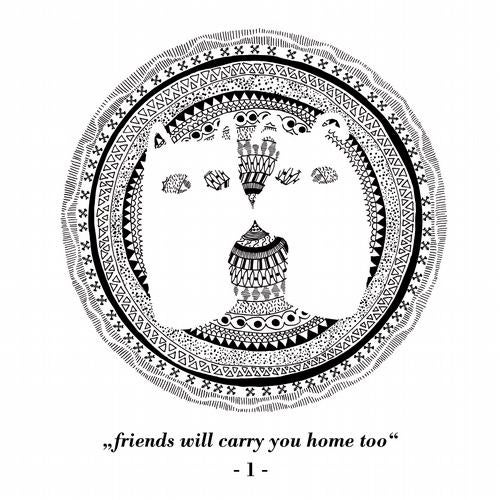 http://pets-recordings.com

CD PETSCD001 Release : 18.03.2013
LP PETS030X Release : 18.02.2013


Pets Recordings is pleased to present Friends Will Carry You Home Too, the second installment of the celebrated compilation series compiled by label bosses Catz N Dogz. Marking the third anniversary of the label, Friends Will Carry You Home Too presents two CDs loaded with brand new exclusives from the Pets Recordings established and up-and-coming family of artists. While Disc One features the likes of Eats Everything, Breach & T. Williams, Tom Demac and Squarehead showcasing their take on the Pets fresh approach to club music, Disc Two sees artists such as Chmara Winter, Maribou State & Pedestrian, the late Martin Dawson and Catz N Dogz change it up with some more downtempo, diverse productions.

We decided to do two CDs because we wanted to show that our label is not just a house music outlet, explains one half of Catz N Dogz, Voitek. With CD2, we challenged some artists from our label and asked them to make something totally different from what they usually do - Eats Everythings Need is a perfect example.

The Pets house aesthetic flits characteristically through garage, harder bass atmospherics, techno and old school influences throughout the first CD, with A1 Basslines Trip Over, Breach and T. Williams And Then We and Justin Martins game-changing Rachel Row remix all showcasing the imprints innovative flavours. CD2 offers a chance for some of Polands finest to expose their experimental sides, with the likes of SLG, Drrax and Kixnare stepping up to the challenge, not to mention Catz N Dogz themselves who present a beautiful vocal offering featuring James Yuill.

Set to run alongside the launch of Pets Recordings international club takeovers, kick starting at Mexicos BPM festival in January and Berlins Watergate and Warsaws 1500 m2 in March 2013, Friends Will Carry You Home Too will be released on CD, Vinyl and Digital formats in March. Look out for a series of bespoke videos supporting a number of the compilations tracks, and an art show centered around the release featuring visuals and music in a changing environment. Friends Will Carry You Home Too is Pets biggest project to date and is set to catapult the label to new heights in 2013.

SOME DJ FEEDBACKS:

dOP Bravo Pets!! More great grooves throughout this whole ep. Congrats on the compilation!

Skream Wish I would have got this earlier, just sent my music over for Radio this Friday...But youve got a guaranteed play for next week!

Shadow Child been waiting for this Eats Everything remix Love Love LOVE!

Alland Byallo Love it all, especially the Shepheard cut. BOMB!!

Pezzner Eats Everything and Simon Garcia deliver on this one. Very nice collection!

Homework Another batch of incredibly fresh music from Pets! Trip Over our fav!!

Amos (Waifs & Strays) This is a great sampler guys!! Thanx for sending. Jay Shepherd and Eats get my vote! Excellent!

Zdar Thanx for this! I love this ep, three favourites at least!! Thats rare! Love!

Death On The Balcony Yes, Big love for this project!... We will carry this all the way across the world with us and then back home again!! Pleasure to be involved .. too difficult to pick a fave on this first installment.. x

TEED Control and Mass Confusion both doing it for me in this bloody airport Looking forward to trying them out in the club!

Kasper Bjorke A really great selection of varied tracks. Well done Pets!

Huxley Oh my days Dan's getting grimey!! The Jay Shepheard track is sick too. Infact they're all good!

Nuno Dos Santos Some really exciting tracks on this compilation. House / Bass / techno / Indie all flirting.. Simon Garcia's track is so deep and trippy! Love the flow in Mask. Eyes closed. A1 bassline's tracks & Eats Everything are 2 clubstormers! We need more Pets!

Squarehead Wicked all round, Cant wait for the whole release and to be involved, with all the sick artists on it!! LARGE UP CATZ n DOGZ!


Stefano Ritteri SUPER!! Love all of them , difficult to pick one, probably Eats Everything remix of Mass Confusion.. is making me headbang in studio!

Trueself Another great package from the Pets family. Mask is the pick.

Kiki Been hammering Simon Garcia´s "Control" on every set lately! Also featuring it on my next radioshow!

Breach The whole ep is so DOPE, really DOPE!! So much to love.

Marc Romboy Greg & Voitek, you know the score! A1 Bassline & Eats remix my favs! Big big biiiiieeeeeeeeeeeeekkkkkkkkk!

Tim Paris A quite brilliant release! Jay Shepheard and Simon Garcia will get a lot of plays!

Heidi The whole sample is pure DOPENESS!!

Daniel Bortz The track from Maribou State and Pedestrian is lovely and definitely the one here for me. Thank you guys!

Joyce Muniz Very nice selection from Pets! My favourites are
Control, Mass Confusion Remix and Right Reason.. YES!

Till von Sein Dang.. E double killin it again... killer rework!!!

Worthy Loving the whole package!! Big ups on this compilation!

Mista Jam (BBC Radio 1) Some amazing tracks on this Sampler Especially Mask!!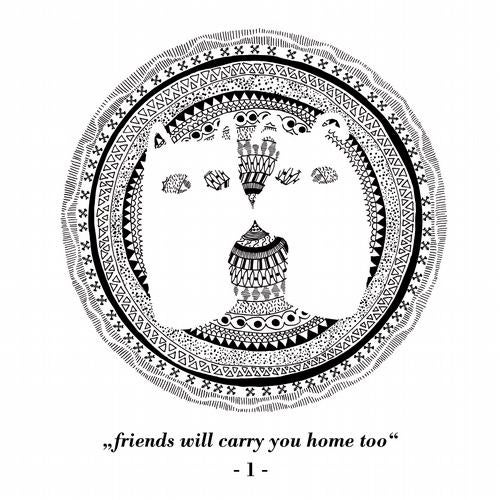 Release
Friends Will Carry You Home Too Part 1
Various Artists

Release Date

2013-02-04

Label

Pets Recordings

Catalog

PETS028