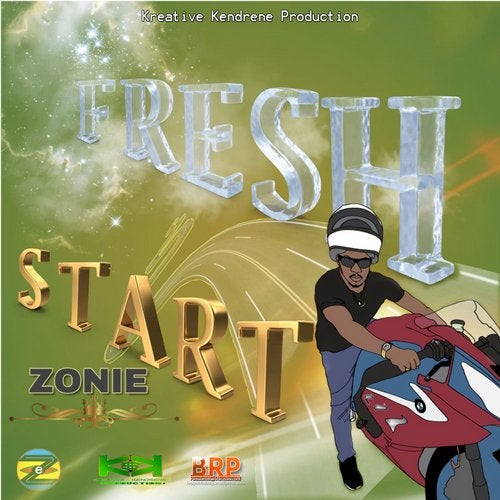 Song titled: Fresh Start! Written & performed by Zonie! Produced by: Kedane Green (kreative kendrene Production) fresh start riddim! DISTRIBUTED BY BLAZINGRECORDS PUBLISH & DISTRIBUTE BLAZINGRECORDS Contact Info BLAZING RECORDS WhatsApp-18764080855 / SKYPE blazing.record bookings brpmanagmentandbookings@gmail.com Email blazingrecords@gmail.com youtube http://www.youtube.com/user/Blazingrecordsja https://www.instagram.com/brppublishing/ brppublishing.wordpress.com

Recording Artist ZONIE
' IG , Biography , Bookings , Brpmanagmentandbookings@gmail.com / zonied1nonly@gmail.com (1876-408-0855)
https://www.instagram.com/zoniezonedmuzik/


Zonie, was born in St.Ann's Bay, St. Ann Jamaica W.I and grew up in Ocho Rios. Music & Entertainment was always around and he found great interest in them at an early age. He began listening to roots reggae with songs from Bob Marley, Dennis Brown, Burning Spear, Peter Tosh & Jacob Miller to name few, he then started following dance hall with acts like Yellow Man, Jah Thomas, Papa San, Super Cat, Shabba Ranks, Tiger, Ninja Man, Then continued with the Buju Banton, Bounty Killer & Beenie Man etc. While in High School Zonie & Elijah1 formed a dance group called Creative Kids which then became one of the largest & most successful groups in Jamaica performing in hotel resorts, school concerts, talent & stage shows & then went on to win Jamaica dance festival in 1997. Before migrating to the U.S.A he took interest in sound system where he got some good advise from the late great squingy of the Bass Odessey sound. While in New Jersey he help formed the Element Of Surprise sound system which toured mainly the east coast. He then met an upcoming DJ Shifty aka Shiftacular where the two became good friends & began writing & recording songs here and there. They did a few shows both in the U.S & Canada. Zonie then met up with Micheal March aka Jah Man C.E.O of Unique sounds recoding a well known producer from the early years who produce Bob Marley, the group Chosen Few etc. While there he met Errol Brown aka Teddy Lincoln who both him & Jah Man thought Zonie a few things about writing & composing music. Zonie, still known in the streets as one of the most electrifying, slick talking, crowd pleasing selectors in the tri-state (known to kill sounds by just talking & using 45 records while keep his dub plates in his box) put all he learnt & began writing again for other artist, There he got the name ZONIE. Many thought he was beyond his time in writing & making music with the metaphors, flows & versatility they thought he was in another world or universe. Many told him he should do this himself because of the creativity & sound he would want done by the artists.( Many people receive advise; only the wise profit by it) Zonie did just that, he started writing material after material. He now has over 300 songs and he is ready to start recording & releasing these songs that will surely change the way We interpret music. Asked by many who have heard a sneak peek how he comes up with these things? he said "I do a lot of reading & research and I love history which helps me define both people & the future. I can then write what I see around me. Also I believe that the secret to success is to do the common things uncommonly". He writes every kind of music: Reggae, Hip Hop, Rap, Club, R&B just to name a few. He also writes a lot of ghetto culture which will have you viewing life in its entirety. With Bob Marley & Sizzla being one of his biggest inspiration, when you mix the past & the present you are sure to get a look into the future with this artist: ZONIE " The one & only always straight never fake nor phony shout to my cronies!"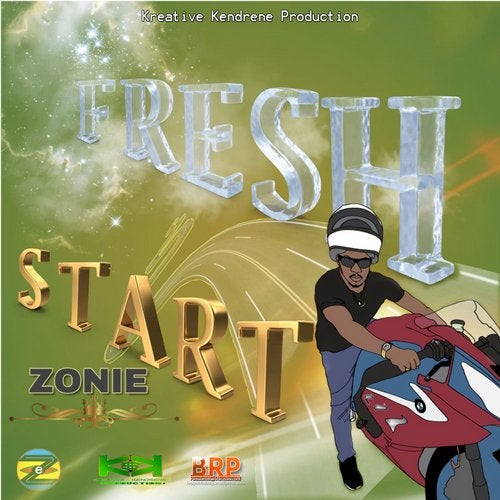 Release
Fresh Start Kreative Kendrene Production