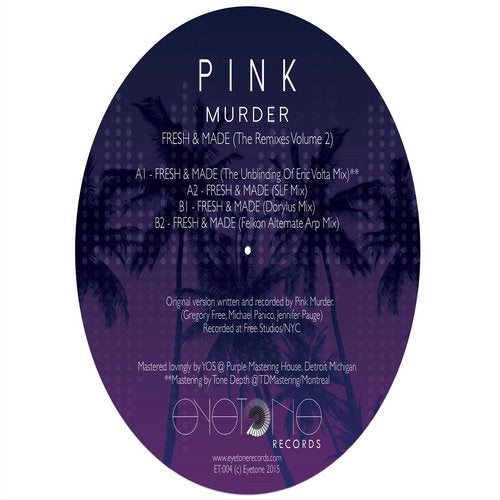 Volume 2 pools more of Demi's extensive network of friends and is truly a heavyweight mix of reworks that each shine in their own light.
Leading the charge is a masterful re-intepretation by one of the scene's truest artists in Eric Volta who came to be known to the masses thanks to his club smash hit "Love Your Illusion" on No.19 Records. Volta completely flips Fresh & Made on its head with a sonic exploration that is typically understated yet full of tension. The mix glides through a range of emotions and helps expose Pague's vocals in a new light and demonstrates once more the studio prowess this man has when he is given free reign to manifest his mind onto the mixing desk.

SLF is London based producer Stephane Lefrancois and a well respected sound engineer to many in the dance scene. This remix came about by one of those accidental but wonderful crossing of paths when Demi visited his studio for a mixdown session on some of his own unreleased material. After playing each other some music at the end of a day session, the song immediately struck a chord with Stephane who didn't hesitate to put his stamp on the release. Work went underway with Demi and Stephane that evening with Stephane continuing the session himself overnight to complete a simply gorgeously warm and swayful rework that will have you putting this on repeat again and again.

Dorylus is becoming an increasingly well respected producer outfit Ain the scene, winning plaudits all over for their pure approach to music making their innovative vinyl based Bokhari Records. One half of Dorylus Paul Crognale is also a key resident for the influential Electric Minds stable. A
It was again an enthusiastic tone and meeting between Paul and Demi that set this mix in motion; A mix that odes to the past with its use of modified hardware that creates a sound which has a strong influence taken from Ten City/Inner City life classics.. With it's classic yet contemporary approach this mix has been causing a profound impact in Demi's sets these past 6 months.

And finally a truly outstanding remix is provided by Felkon hailing from Dresden, Germany, and who is an established and respected producer in his own right. Felkon scored a massive hit with his remix of Jamiroquai's "Too Young to Die" which initially caught Demi's attention. This is a no-nonsense electro trance anthem done right. It simply hits all the right notes; shamelessly euphoric yet controlled and mature that taps direct into the senses and proves to be an explosive tool for any dance floor.

A very personal project that is reflective of his own style of DJ'ing, this package put together by Demi oozes class and has something truly for everyone.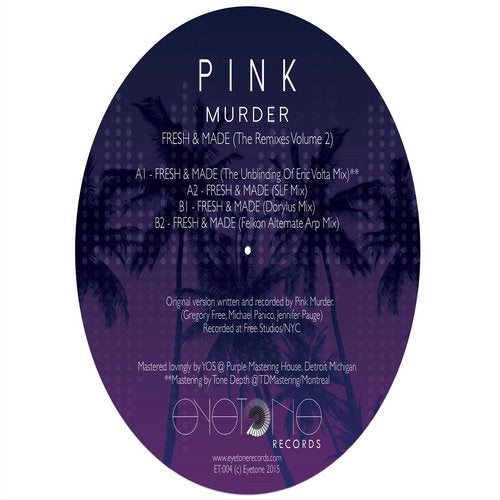 Release
Fresh & Made (Volume 2)