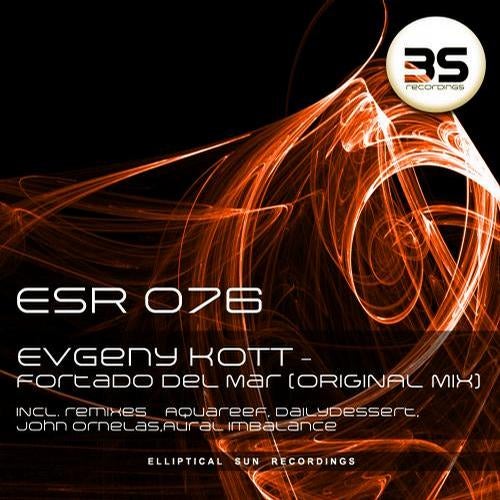 Release Date

2012-08-09

Catalog

ESR076
Finally we see of the great Russian producer Evgeny KoTT on Elliptical Sun Recordings and he is there with a true banging progressive monster. Being seen ona lot of labels lately, one of them is our sister label Elliptical Sun Melodies where he showed some magnificent skills making a remix. We are thrilled to have him included once again with his production. This time you will see a very energetic production from Evgeny, called Fortado del Mar. With some truly effective bass lines, melodic twist and a sweet and atmospheric drive, this is sure to be a hit we believe.

As almost always, you will find a bunch of different remixes, everything to make you find what you need from this ESR release. First out is the very talented producer Aquareef that we are truly happy to see back on the label.With a really nove bass line added to the track, he has given the track another dimension and put a more groovy twist to Evgeny KoTT's melodies, its a truly great ride that we believe a lot of you out there will use in your sets and playlists.

DailyDesert is another prodcucer that is to establish his name on the scene through our label. Here he is with another gorgeous production, filled with melodies of course, thick kicks and pumping pads, quality stuff once more from the Kiev based producer! Its not ending there., dont even consider that.For our next remix, you will get connected with John Ornelas and here you definitely will get another twist on the remix. Here you have a much slower and relaxed production, were he is using fluid elements and stay put to the melodies. Its really relaxing and joyful.

Closing up the release this time is Aural Imbalance that also keeps the tempo down a bit. With the use of pads and the melodies, this is also a very pleasant and relaxed journey. We believe there will be something for everyone included in this package and its a joyshocasing it for you, thanks for the support to our labels and artists!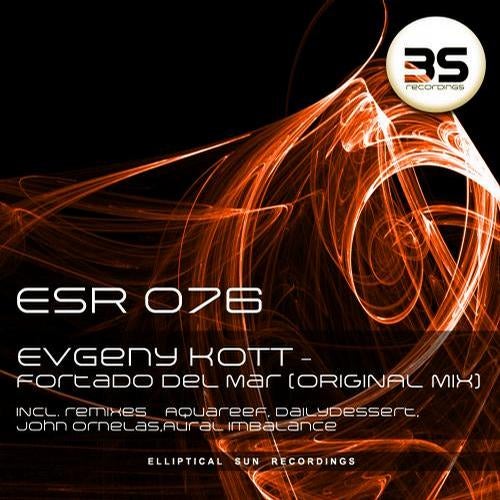 Release
Fortado Del Mar
Release Date

2012-08-09

Catalog

ESR076