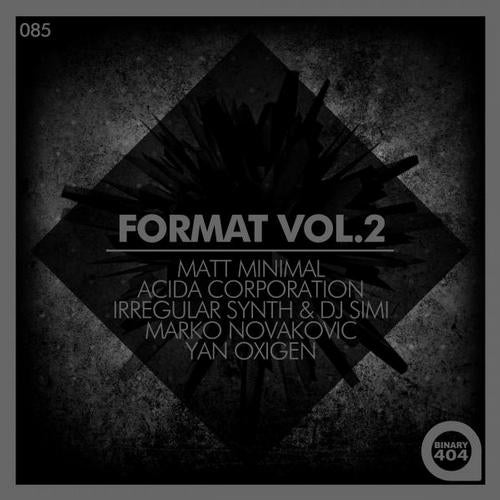 Format Vol.2 coming stronger then ever with five new techno tracks from Matt Minimal, Acida Corporation, Yan Oxigen, Marko Novakovic and Irregular Synth & Dj Simi.
Whole compilation is deadly combos of fx vox and over compressed drums, starting with wobbly bass line and delayed claps in Le Tunnel up to the dark atmosphere and reverb percussions in Memento.
Marko Novakovic and Yan Oxigen used sampled vocals to bring groovy and rolling atmosphere while Irregular Synth & Dj Simi used stabby electro synths and sounds to create hipnotic techo tune.
Binary404 is marking strong start for this year with Format Vol.2!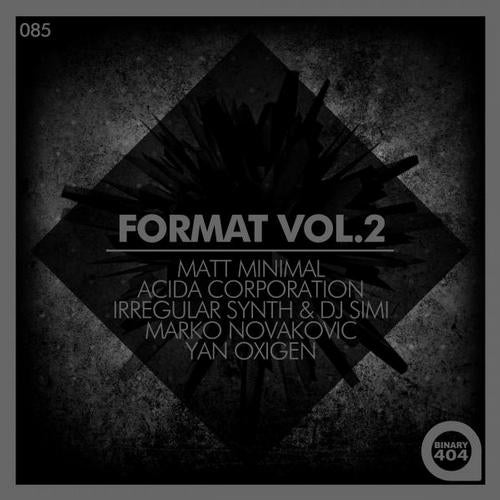 Release
Format Vol.2