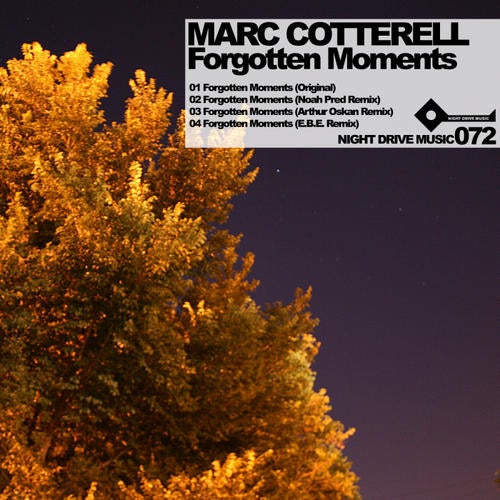 British Born, Marc is now living in the states. Marc has attracted audiences worldwide, Spain, France, Portugal, Bulgaria, Canada & USA have all been key international stops for this respected underground artist. His renowned DJ mixes have been aired worldwide on radio stations like, Proton Radio, Deeper Shades of House. Planet Soul Network, Push & House FM and Ibiza sonica. Marc has released music with vinyl & digital on various respected labels, such as: Siteholder uncut (USA) FM Music (Germany) Renaissance (UK) Pesto (Germany) Manuscript (Ukraine) Thoughtless (Canada) Axiom (USA). Worked & remixed for: Dan Drastic (Moon Harbour) Frankmann (Dessous) Hakan Libdo (Poker Flat) E.B.E (Plastic City) Noah Pred (Thoughtless) Rurals (Penge) Ed Ground (Grooveland Music) Neurotron (Night Drive Music) Junior O (Axiom Records, NRK).
Remixes are coming from Noah Pred, Arthur Oskan and E.B.E.
NO MORE WORDS - JUST LISTEN PLEASE!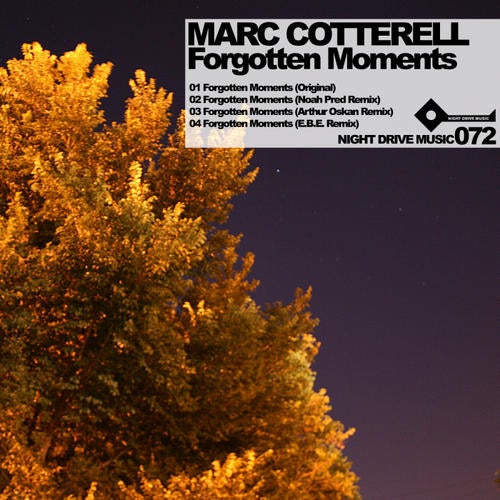 Release
Forgotten Moments EP