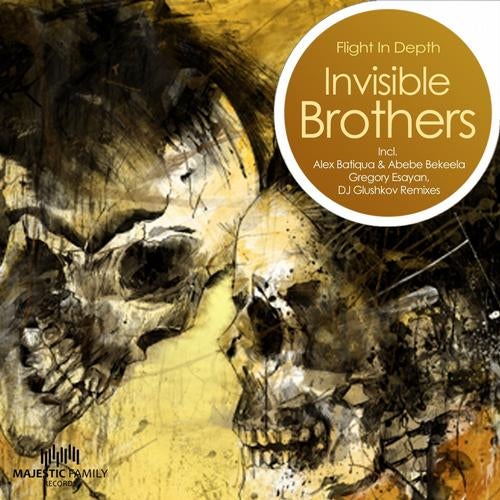 The Invisible Brothers Music Project from Moscow

The project was founded in the end of summer of 2009, due to the efforts of three talented musicians: Dmitry Possysaev, guitarist Sergey Lvov, arranger Vladimir Belyaev. The sound producer Dj Fomin is an integral part of the team as well. He is taking an immediate part in the team work thanks to his experience and talent.
The Invisible Brothers prefer working in such styles as Progressive House, Tech House, Progressive Techno, House, Deep Techno. Monsters of electronic scene like Eelke Kleijn, Stan Kolev, SCSI-9, Umek, Henry Saiz, Guy J, Daniel Portman, Robert Babicz, Sasha, Kollektiv Turmstrasse influenced on their musical taste.
The performace of this unique project represents a live Dj set, a playing of two Djs accopmanied by a guitar (acoustic or electronoc) and a live singing.
The Invisible Brothers are vivid and colourful representatives of the russian electronic music. They are active in writing the oroginal works as well as remixing popular russian ans foreign sound prodicers. Their remix on After the rain by Dirigible 5 have impressed Russian and foreign fans, whose hearts were conquered by the live acoustic guitar. This remix has been supported by many foreign Djs, including Jody Wisternoff Way Out West.

The Invisible Brothers have worked together with such artists as R-tem, Kooqla, Andrea Bertolini , Rave Channel, Giorgio Sainz, Cream Sound, portugeese musician Li-Polymer, Deep Active Sound and many others.
For this moment, members of the project are activly writing their own materials and new singled, which are most of the times released on lalels like Newborn, Forza, Connection Snochiboochi, Balkan Connection, Spherax Records, Deep Blue Eyes Label, 4Room, Majestic Family Records.

Another side of the work of this ream is taking part in radio shows. The Invisible Brothers are oftenly guests of bigest network and classical Russian and foreign radio stations: Proton Radio, DanceRadio.gr, Pure.Fm, Radio Record, MegaPort Radio, UpliftingFM, Electromaniacs and others.
The performance of The Invisible Brothers are always full of the most powerful energy of the synthetic sound. Dance floors are extremely hitted under their direction, people are so involved with the real passion of the musicians.
The project is not standing on one phase and, it being developed. This team goes on with acheiving new goals in their work, adopting to themeselves the newest music streams of the electronic stage.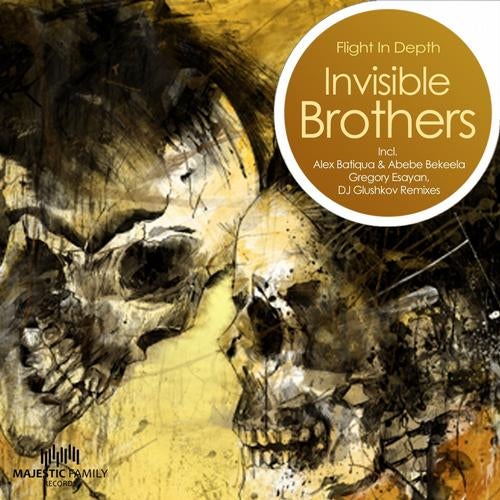 Release
Flight in Depth