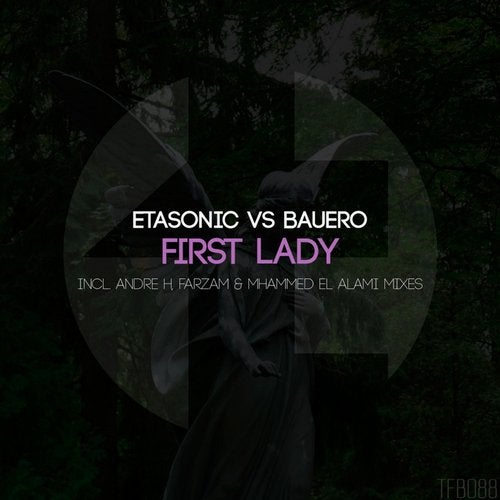 Release Date

2014-09-11

Label

TFB Records

Catalog

TFB088
TFB Records presents its 88th release, a track produced by Etasonic vs. Bauero called 'First Lady'; including original mix and two different remixes by Andre H and Farzam & Mhammed El Alami.

The original song is an excellent uplifting track, with a huge progression and a stunning breakdown. Also, a deep atmosphere is present since the beginning of the song. The energy this song gives is amazing, the baseline and the progression are responsibles of this early energy. When the breakdown comes, a magical breath surrounds everything, and an impressive guitar melody combined with a stunning piano will make our minds travel through our best dreams. A perfectly achieved uplifting breakdown, with a huge emotional melody. After it, the climax will lead us higher into the trance atmosphere, reaching undescriptible deep emotions. Awesome track, unmissable. Perfect work by our lovely friends Etasonic vs. Bauero.

First remix has been produced by Andre H, and the he has changed the soul of the song, transforming it into a more clubby focused track. The baseline is close to the progressive house sound, with a lot of beautiful and different sounds. The main melody and a little of the atmosphere have been preserved to help enhancing the magical feeling. The breakdown is a great oasis of peace, a perfect moment to let your body feel how the music travels through it. After a magnific uplift, the explosion of sound is huge, and a greater part of magic is released with all the power of the baseline. Fantastic point of view by Andre H giving his special touch to the song. Highly advisable.

Second remix comes by the hand of two producers, Farzam and Mhammed El Alami, and these two guys has given the original an absolutely incredible energy, transforming it into a high quality song close to tech trance sound. Of course, real power is one of the main characters of this song, but there is also a perfectly built breakdown with an unreachable level of magic. A frenetic uplift will lead us into the astonishing explosion of pure trance. Few words can be said about this remix, it just deserves to be carefully listened and enjoyed. Feel the true power of trance with its distinct sounds and let your mind and body free for an earthquake of emotions.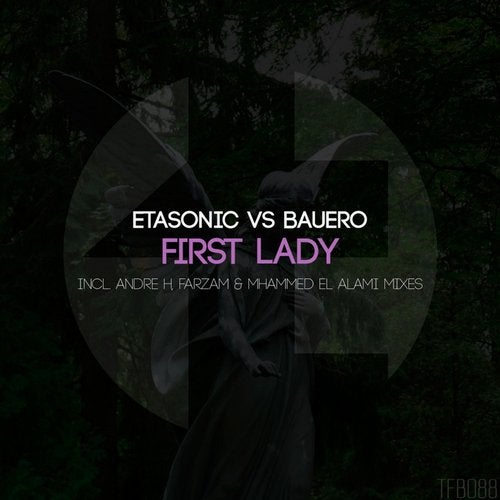 Release
First Lady
Release Date

2014-09-11

Label

TFB Records

Catalog

TFB088