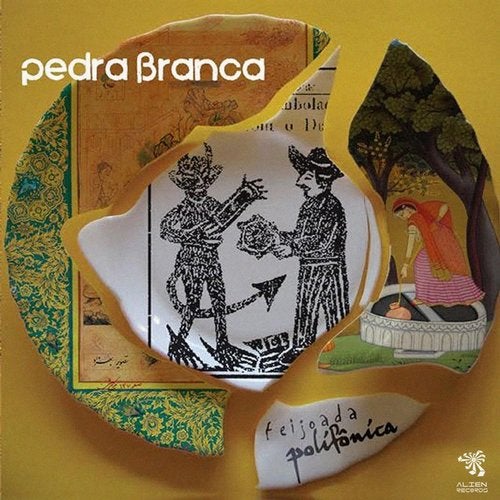 O segundo álbum do grupo Pedra Branca, Feijoada Polifônica, traz uma brasilidade junto com a a world music, onde da cultura brasileira extraem outras culturas, através da herança histórica multicultural brasileira. Ao som do didgeridoo, do sitar, do samissen, do caxixi, da tabla, do djembe, do pandeiro, do berimbau, das congas, da cuica, do jaw harp e de outros instrumentos que marcam as apresentações da banda, os músicos expressam a multiplicidade do Brasil por meio de cadencias recorrentes na cultura nacional. A identidade tradicional dos instrumentos étnicos de Pedra Branca são pulverizados em outros elementos musicais, de modo que, mais do que world music, eles tocam música experimental brasileira.
The second album by Pedra Branca, Feijoada Polifônica, brings a brasilence along with the world music, where Brazilian culture extract other cultures, through the Brazilian cultural heritage. To the sound of the didgeridoo, the sitar, the djembe, the tambourine, the berimbau, the congas, the cuica, the jaw harp and other instruments that mark the presentations of the band, the musicians express the multiplicity of Brazil through Cadences recurring In national culture. The traditional identity of Pedra Branca ethnic instruments are sprayed in other musical elements, so that, more than world music, they play Brazilian experimental music.
Production and musical direction by Luciano Sallun
Record by Paulo (Xama Estúsio) e Guilherme Simonsen (Reset Studio)
Mixing by Guilherme Simonsen
Post Production by Henry Sarmiento
Art design and photos by Dado Motta (Mandala)
Musicians: Luciano Sallun, Aquiles Ghirelli
Participation: Marcelo Monteiro, Breno Gradel, André Calixto, Daniel Puerto Rico, Ana Eliza Colomar João Ciriaco, Diego Dias, Tayna Azevedo.
All tracks by Luciano Sallun, except Feijoada Polifônica, Metamusica, Lampejos, Horizonte Azul, Boi Urbano, A vida é um sampler e Sonhos by Luciano Sallun and Aquiles Ghirelli.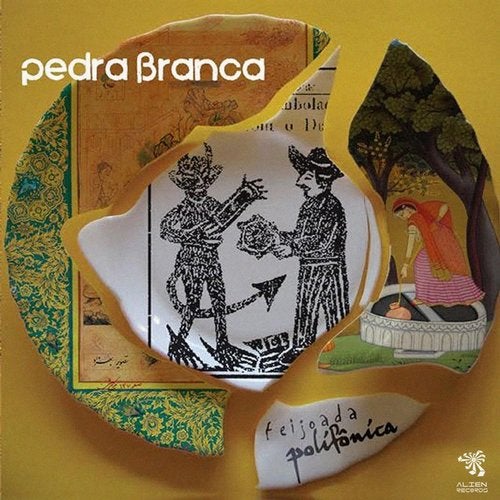 Release
Feijoada Polifônica