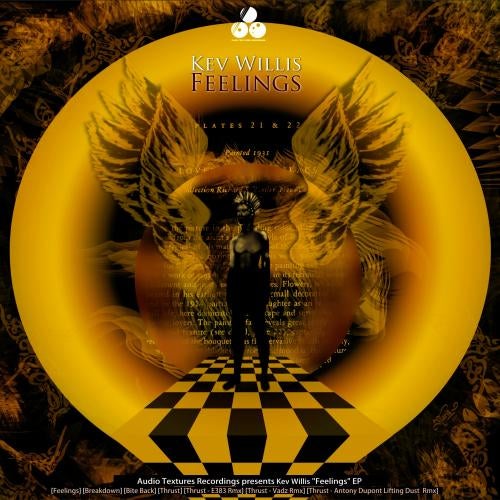 ATX015 is upon us and new signing to the label brings more UK talent to the roster Stoke on Trent based Kev Willis debut EP on the Audio Textures label is ready to be unleashed with four tracks of no nonsense techno mayhem and three remixes from Acid Lord Mr E383 who has produced for Hypnotic Room Special Edition and IF? Records
Russia's Secret Techno Weapon Vadz and French based techno maestro Mr Antony Dupont of Communique Records and Bass Pressure all providing enough techno attitude to shake a stick or leg at.
UK techno producer Kev Willis has already had tracks signed to Hungary based label Audio Exit and UTCH Records in Chile and you can also catch him on his show on Techno FM laying down some tough techno grooves.
Kev Willis's tracks range from deep minimal techno grooves of Feelings to peak time pounder of Breakdown , jerky experimental grooves of Thrust and deep minimal techno grooves of Bite Back all functional dj material for smokey dancfloors and big sound systems.
Meanwhile Mr E383 own interpretation of Thrust turns into acid mayhem where he cranks the pace right up full on for a speaker shaking dance floor exploding classic piece of acid techno
Next up is Russian Techno Weapon and Audio Textures favourite Vadz returns for remix duties and gives the Thrust track a re rub in his own unique style of techno
keeping to the original but adding more of an atmospheric feel and snappy percussive elements
Last up Mr Antony Dupont supplies his interpretation of Thrust is already been supported by Dave Clarke on his White noise show over past weeks supply's us with a deep tough techno workout perfect for peak time action utilising the effects of the original to great effect whilst keeping the overall feel funky, rounding of EP of quality techno grooves.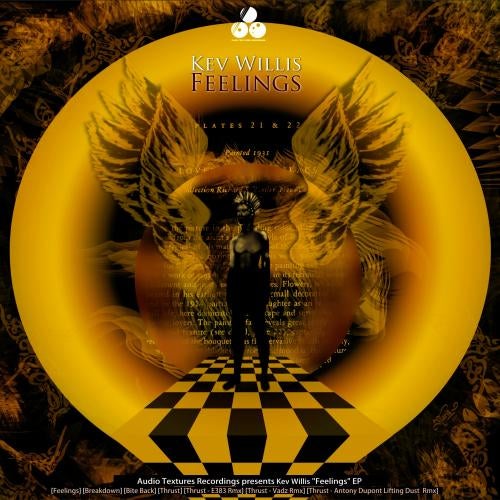 Release
Feelings EP