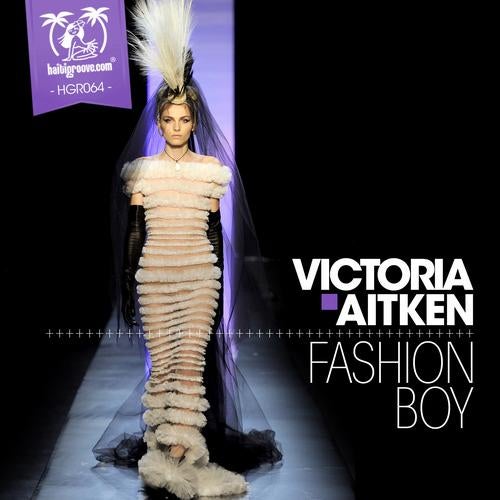 Welcome back on Haiti Groove: Victoria Aitken ! With Fashion Boy, she delivers after Queen Of The House, another outstanding electro house track on Haiti Groove Recordings. And one more time with her lovely and unique voice.
Ready for the release, catalogue number 064 on the famous german house imprint Haiti Groove, includes Remixes by the two Spanish producers Dr. Kucho! And DJ Kone & Marc Palacios ! Check It Out
VICTORIA AITKEN 2012 STYLE FORECAST: A FASHION BOY
Andrej Pejic tribute highlights emerging allure of Eastern Europe London, New York: 14th January 2012 Victoria Aitkens homage to model-of-the-moment Andrej Pejic - and just in time for Fashion Week -celebrates the coveted presence at the party and on ones arm: the fashion boy. Produced by Bimbo Jones #1 chart-topping remixers for Lady Gaga, Kylie Minogue , Rihanna and others and remixes by Dr.Kucho and various others and at a later date.
The song pays tribute to Pejic who has overtaken couture runways with his innate sense of style and look.
Explaining her fascination with Pejic and the present revolution of fashion perceptions, Aitken states:
I suppose I was initially partial to Pejic as Im half Serbian myself. But this guy has challenged our ideals of what is considered beautiful out there. You even have him on the cover of Brazilian Elle in an androgynous portrayal, and hes absolutely stunning. There are certain models out there that challenge our trendy perceptions of beauty whether its the sculpted physique of Cindy Crawford, the gamine look by Kate Moss or the androgynous feel of Erin OConnor.

As the muse for my latest single, Andre has taken us to territory we havent chartered before. And Im absolutely mad about him! She also sees him as representative of the sweeping changes and appeal of Eastern Europe that historically first ignited with Berlin. Captured in an upcoming video filmed in Belgrade by one of the citys top directors Dejan Karaklajic (who has also shot several Hollywood movies) Aitken elaborates on her selected location:
I have seen the transformation of this city into an amazing force of art, burgeoning culture and absolute style. Belgrade is a gateway to the East, and its recent spirit is without regulation or strict rules meaning you can dance the night away at the best club and with amazing DJs . It felt right to do my first mainstream video here.
Aitken furthered her emersion into Serbian savoir-faire when selecting the countrys top designer, Verica Rakocevic, to wardrobe the video. Aitken states:
With Rakocevics tenacious style and taste level, her clothing has such extraordinary details that capture the vital spirit of Belgrade. She has her finger on the pulse of the sweeping changes to come in fashion for Eastern Europe.
She adds: For 2012, forget the Hermes Birkin and invest in a Fashion Boy the best way to accessorize your arm!
Aitkens latest offering is guaranteed to be a surefire hit and keep fashionistas dancing until the early morning hours. Her previous hit Weekend Lover was recently selected by Oscar nominated director Whit Stillman for the soundtrack of his latest film Damsels in Distress, the closing film at the 2011 Venice Film Festival.
Victorias chart-topping smash Sunshine featured a mean remix by renowned DJ Scumfrog. The lyrics and partnership propelled it to an international club hit, cementing Victorias global club status. Even The New York Times recognized the rise of Victorias profile and following by saying, The Scumfrogs kiss has turned this sassy singer into a bona fide dance-floor princess. Victoria Aitken is a British singer, and songwriter . Her work is known among lectronic circles for her trademark tongue and cheek subtexts.
As a result, she was signed up by the famous german record label Haitigroove (www.haitigroove.com) .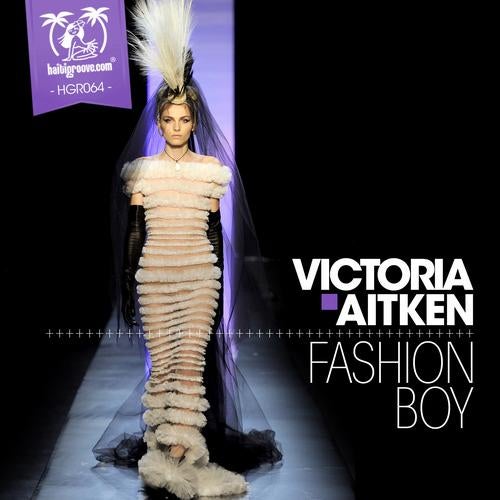 Release
Fashion Boy (Remixes)