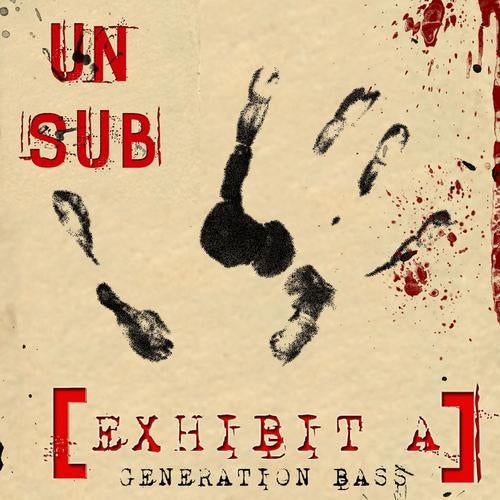 UNSUB

For its second release, GENERATION BASS drops some dark global bass by UNSUB.

This female dubstep producer from Australia incorporates elements of Gospel, Blues and Middle Eastern folklore and thus draws on a very distinct vibe.

However, this is heavy dubstep, driven forth by wobbling, aggro bass lines! UnSub adds the melody and energy lacking in most of this stuff produced at the moment.

Is it because she's a gal? There aren't many around right now throwing this kind of weight around.

She drops an amazing collaboration with model and singer Irina Mikhailova, introduced to her by GB head honcho DJ UMB. "Before Dawn", as this banger is called, ushers in a new era in global bass music.

Get ready....

Who is UnSub?

The Unidentified Subject of an ongoing Investigation.
Last known location; Qld, Australia.
Gender: Female.
Known Associates; Irina Mikhailova.
Affiliates; Generation Bass.
Currently no other information available

GENERATION BASS

This is the second release from the critically acclaimed and much loved music blog, Generation Bass.

Generation Bass is a blog, which predominantly focuses on introducing dance flavours from all over the globe.

THINK: Dubstep, Kuduro, Cumbia, Barefoot, Kwaito, Moombahton and so forth, defined under an umbrella category described as "Transnational Bass".

Generation Bass has carved itself out a great little reputation since it began life in February 2009, now amassing over an amazing 3,000 daily visitors and reaching over 1 million visitors in the space of just over 1 ½ years.

Generation Bass has been voted Top 10 blog by the highly influential AfroPop Worldwide and has appeared on South American TV and mentioned as a highly influential blog by South American broadsheets. It is now also being mentioned by broadsheets closer to home, like the Guardian Newspaper, as an essential blog in the for the discovery of new Transnational Club sounds. It has also been cited as a major influence by other big blogs like The Fader and Mad Decent and has inspired a whole new generation of people from all over the globe to imitate the blog, their dj mixes & releases and also Radio djs' all over the world have started to use it as guide.

The blog is run by Vincent Koreman Koreman, who is based in Holland and DJ UMB, who is based in England. These same two guys are the head honcho's behind the new Generation Bass Digital Label.

Generation Bass is more than just a blog and label. It has also hosted live events at some of the biggest festivals in the world like Mundial, Incubate, Lowlands, Roskilde and Drop Beats Not Bombs. In addition it has hosted its own 2 day event at 2009 and 2010 Incubate Festival with a line-up that has included: Joker, Cooly G, Daniel Haaksman, Mad Professor, Shackleton, Orchestre Polyritmo, Reso, Schlachthofbronx, Bandish Projekt, Neil Landstrumm and many, many others.

Generation Bass say that their releases will be varied and diverse, just like the music they cover on their blog, taking in everything from Dubstep, Cumbia, Kuduro through to Moombahton and other new genres that they discover or invent.

Generation Bass has spread by 'word of mouth' and, likewise, that's how they hope to see their releases spread, through word of mouth, because they don't believe in the hype!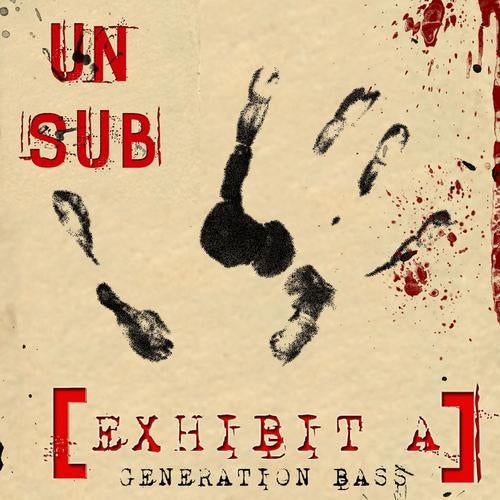 Release
Exhibit A