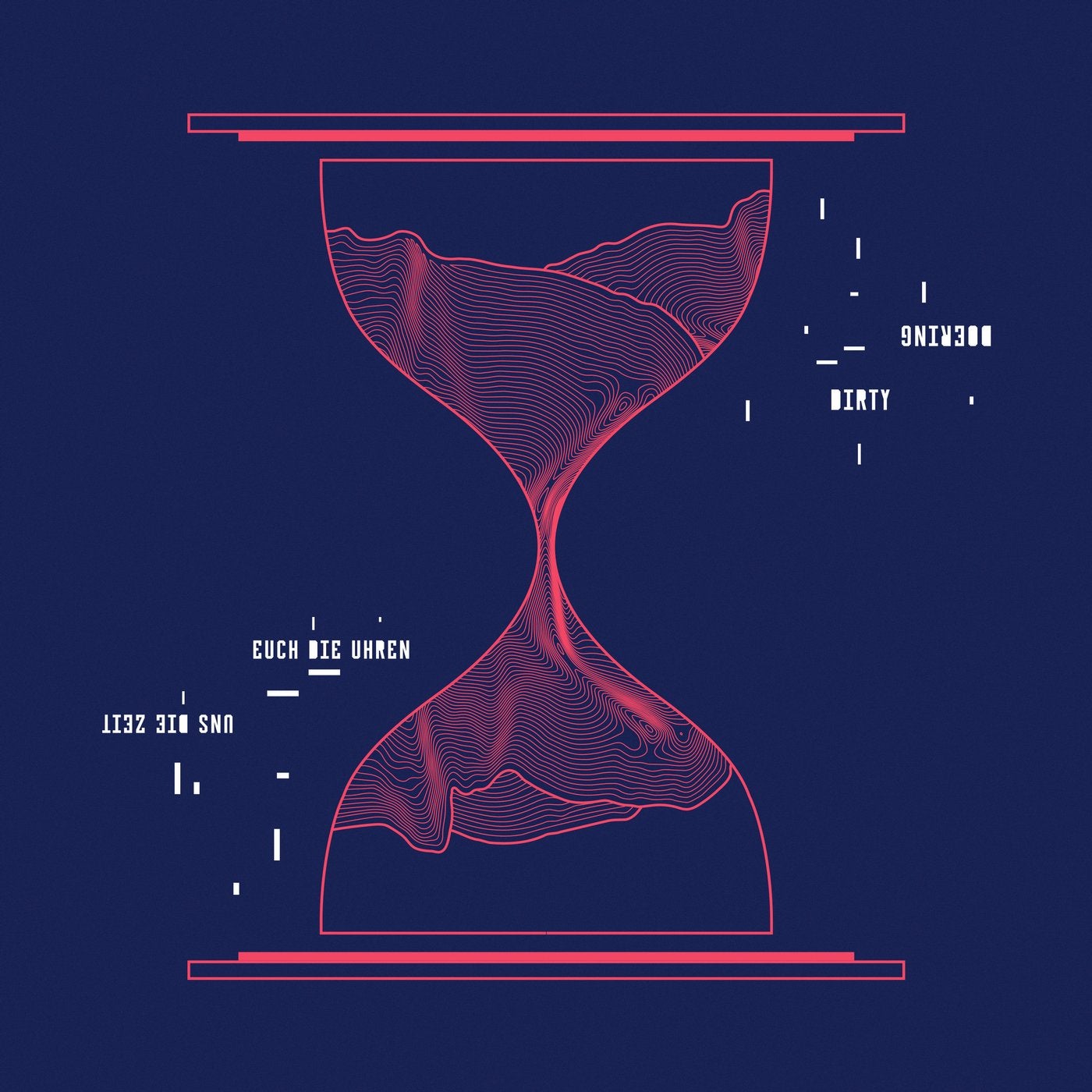 Release Date

2018-09-14

Label

KATERMUKKE

Catalog

KTRLP005
Time is considered to be our most valuable good. Time is limited and there's no way additional time can be bought, no matter what the price would be. Therefore those are to be considered rich who've got plenty of time and do know how, and what, to spend their time on in a reasonable way. Those who don't have to live their lives adjusted to the rhythm of a check clock, those not bound to an everlasting cycle of appointments and due dates, and especially those who don't feel like their personal time is taken away from them by the hour but - just in an opposite manner - that time is given to them to use it in the best possible way ever. This comes down to: getting rid of the strict regime installed upon us by watches. These are for those who do not understand the real value of time.

Therefore EUCH DIE UHREN UNS DIE ZEIT, an idiom which translates as 'You've got the watches, we've got the time...', is way more than just an album title. It's a specific mind-set perfectly reflecting on a way of life cultivated by the artist known as Dirty Doering who firstly came across this dictum throughout his time as a resident DJ at the legendary Berlin-based Bar25 venue. And nine years ago this idiom ended up as a tattoo on his chest, mirror inverted. So one's only able to decipher this writing standing in front of a mirror alongside Dirty Doering, naked.

When the Bar25 closed down in September 2010 this saying appeared once again, this time on a banner. It also popped up in the famed documentary shot on the venue entitled 'Bar25 - Tage auserhalb der Zeit' as well as at the end of the music video for Dirty Doering's track 'Ete Pluvieux'.
In its original form the idiom was nicked from the 2009 book 'Euch die Uhren - uns die Zeit: Strasenpunks 1999-2009' by Lucja Romanowska, dealing with street punk culture in the named period. But research on Google reveals even more as this saying is a quite popular one in African culture. With this fact things are coming full cycle again as Dirty Doering has spent the majority of German winters in South Africa throughout the past years.
There, as well as in his native hometown of Berlin, he worked and fully focused on this album over the course of several months. Especially with an album in mind, a body of work that is more than just a compilation of club tracks which equally could be rolled out as a sequence of four EPs. This record tells a full on story, follows a specific theme and provides a coherent listening experience from start to finish. The album reflects upon the multilayered, wide-ranged variety of Dirty Doering's musical universe. Instead of focusing exclusively on dancefloor-functional 4-2-the-floor structures we see him incorporate broken beats, elements of HipHop, Jazz, World Music and introduce real instruments like guitars or piano and even Classical references into his sonic spectrum. He surely takes us by surprise, bringing sounds to the table one wouldn't necessarily expect to hear in a Dirty Doering DJ-set, e.g. Downtempo-tunes like 'Timeless', 'Luisa Way' and 'Monday Only' prominently featured at the very beginning and end of this album. Alongside more club-oriented tunes like 'Black Forest', 'Burning Ham' or 'High Level Road' as well as the seductive NuDisco smash that is 'Purple Disco' he creates a thrilling, captivating arc of suspense one cannot deny in its perfect coherence and continuity in which every echo, every delay and every single synth note follows a specific sonic trademark developed, carved out and shaped by Dirty Doering over the course of his career.

After 20 years in business, being a DJ, producer and mastermind of the KATERMUKKE-imprint EUCH DIE UHREN UNS DIE ZEIT is clearly to be seen as an artistic statement, an elevation towards the next level. A level that doesn't follow the aforementioned regime of watches any more but is more concerned about time. Time as a valuable good to be spent consciously and deliberately. Following this well reasonable dictum we hope you're about to enjoy EUCH DIE UHREN UNS DIE ZEIT!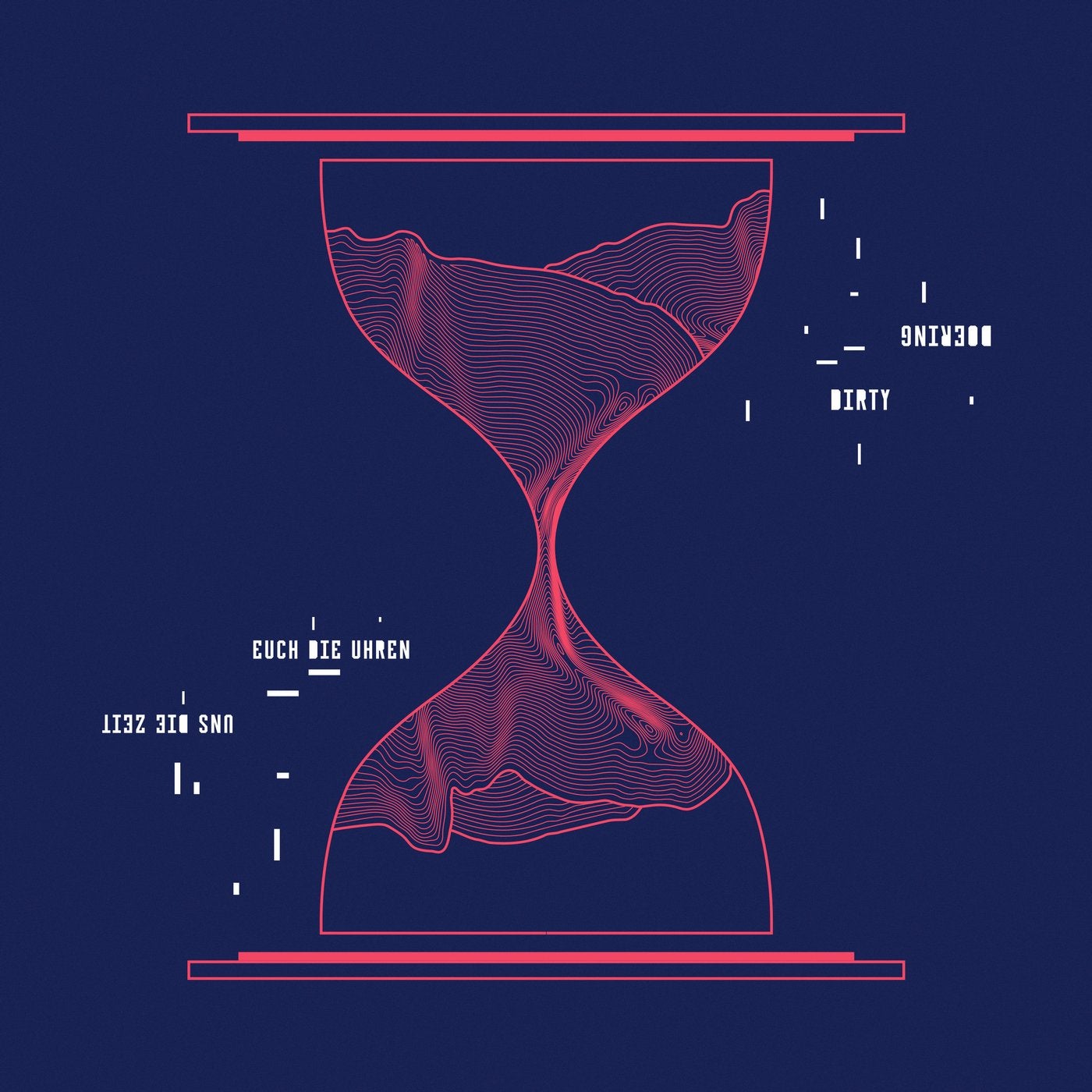 Release
Euch die Uhren uns die Zeit
Release Date

2018-09-14

Label

KATERMUKKE

Catalog

KTRLP005