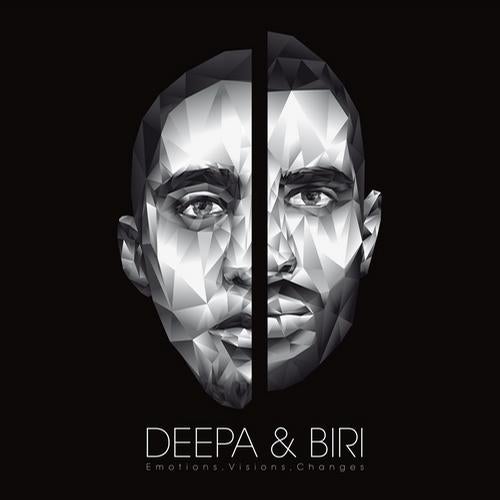 Release Date

2013-09-16

Catalog

GIGOLO302D
DJ Hell :
"All the tracks are perfectly produced & sound like classic records: the love of Detroit & Basic Channel is everywhere, but with their special Israeli touch "

Derrick May :
"These guys are from Tel Aviv but they have such an appreciation of the music of Detroit - they're working hard to do some serious stuff"

International DeeJay Gigolo Records presents Emotions Visions Changes, the debut LP from Tel Aviv duo Deep'a & Biri. Set for vinyl & digital release on September 16 2013, the album marks the arrival of a pair of exciting new Israeli talents.

With a handful of EPs to their name since their debut in 2009, Deep'a & Biri quickly found champions in Derrick May and DJ Hell, with Hell quickly snapping them up to Gigolo for a single in early 2013, while May wasted no time in selecting two of their tracks for his own upcoming compilations, one of which is forthcoming on his legendary Transmat label. Now their debut album arrives via Hell's longstanding imprint, showcasing the duo's affinity for a deep, dubby & authentic sound that at various points touches upon the influences of Detroit and Chicago's finest, the Tresor-inclined techno of Berlin and the experiences shared in Tel Aviv's turbulent scene as resident DJs at one of the city's best underground clubs, Barzilay.

It would however be disingenuous to categorise Emotions Visions Changes as purely a repurposing of the duo's myriad influences: there's a palpable commitment and - as the title hints - emotional investment in the sound of the record, one that comes from a lifetime of devotion to electronic music of all forms. The opener 'Fade Into Nothing' sets the tone with a scattering of ambient elements illuminating the beatless washes of sound. As the record moves on, through the suitably titled 'Fog' and 'Thetawaves, we're moved forward by a pulsing kickdrum through their dense, oscillating atmospheres, which blossom into a gorgeous piano melody by the mid-section of the latter track.

By the time we reach 'It's Makes Sense', the foundations have been laid for the LP's most propulsive track - the atmospherics remain, this time driven by a tough kickdrum and rapid handclaps. That power is retained by what immediately follows: 'Black With Purple' and 'Fractal' maintain the energy while skewing it into more complicated shapes rhythmically, then 'Pressure Loss' takes the record to arguably its most pure dancefloor moment, with an intensity that grows exponentially until its inevitable decompression. The record's final chapter follows a path back to ground level through 'Last Chance Chasers' and 'Walk With Me', the latter finding an instantly accessible groove that remains light on its feet before album closer 'Tears' brings Deep'a & Biri's impressive debut to a fittingly reflective conclusion.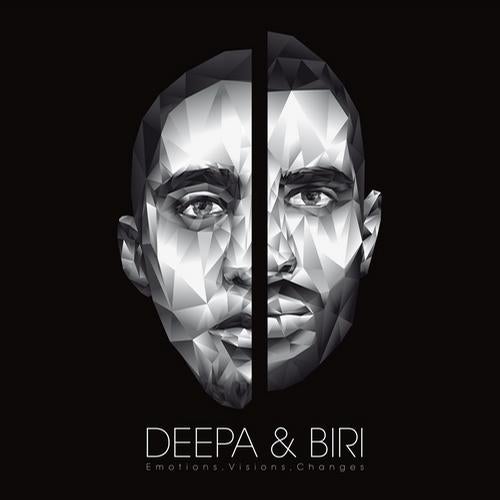 Release
Emotions, Visions, Changes
Release Date

2013-09-16

Catalog

GIGOLO302D