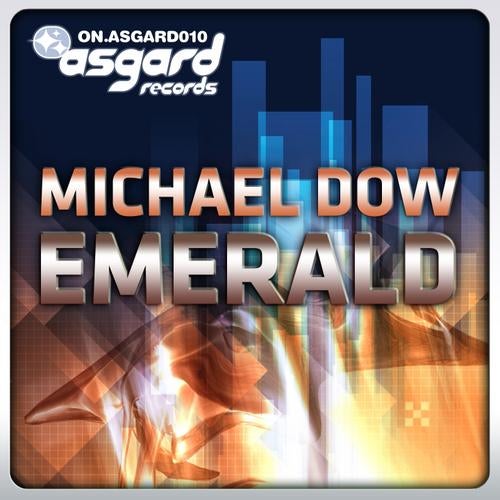 Michael Dow strikes back with his epic trance pounder 'Emerald', a massive & energetic trance anthem which comes a long
with a great remix by mastermind Akira Kayosa.

Michael Dow was born in London in 1986. Influenced by his eldest brother from an early age he was soon taking Prodigy CD's into school and raising eyebrows. A passion for dance music – fed by Judge Jules' Friday night shows on Radio 1, soon developed into a curiosity for production. After toying around with Music on the Sony Playstation and Dance Ejay he soon out grew these and went in search of a more professional program. At the age of 16 he began playing about with a new program called Fruity Loops. Soon after this he left college to concentrate on his music production with the long term aim of getting commercial releases and DJ recognition. Chrysus was born. A few months in, he was gaining attention from Hard Dance DJ's up and down the UK with club plays from Phil Reynolds and Nick Sentience. With several years of Hard Dance production under his belt Michael found a new love in the shape and sound of Tech-Trance and returning to his roots in uplifting trance. He concentrated on his own sound once again, but moving away from the harder UK scene, he delved into a deeper slower mood and began forging a new style under the aptly named guise, Michael Dow. Now in 2007 – with his tunes and remixes being signed to labels like Armada, Drizzly and Detox and receiving support from names such as Sander Van Doorn, Marcel Woods, and Mark Sherry and Regular BBC Radio 1 plays from Judge Jules, Michael Dow's reputation is going from strength to strength.

Biography Akira Kayosa :
Since 2006 Akira Kayosa has steadily been building his reputation as one of the worlds fastest growing trance prodigies. Based in the UK, Akira has been pumping out quality tracks in abundance. This multifaceted producer is comfortable producing and engineering many styles of dance music from progressive to uplifting trance and tech trance. As well as being one of the hottest up and comers in the production realms, Akira has also been a DJ for over a decade, learning his trade in New Zealand under mentor Leighton Smith.The skills carefully passed onto him from what many people regard as New Zealand's best trance DJ, Kayosa is technically gifted behind the decks, being able to play warm up and his more traditional full on styled sound also, whilst working up emotionally fused energetic sets, creating what can only be described as any unmissable performance from the big man!It's been a whirlwind start to 2010, his latest production with Michael Dow 'State Of Origin' has been picked up by Ferry Corstens label Flashover Recordings! Being exclusively used on Ferry's new album 'Once Upon A Night' his recent remix of Andy Tau's 'Late Nights' on Deepblue records with fellow Swedish producer Eldritch Project was hammered by Above & Beyond for 2 weeks in a row on TATW 305 & 306, his remix with fellow Brit Peter Drury of 'Misja Helsloot & PMW's - Ass You Wish' was supported by the worlds number one DJ Armin Van Buuren on his A State Of Trance radio show, Armin even used the track in his weekly podcast (3 tunes only) the remix also made it onto the ASOT top 15 tunes of February 2010 digital singles compilation, not only that but Akira's tracks can be heard on 5 compilations with it barely being two months into 2010.February also saw the release of Akira's version of System F's Out Of The Blue 2010, his remix was released exclusively in Japan,The producer of the original track himself Ferry Corsten even hammered the mix on an exclusive guest mix for Above & Beyond's TATW radio show.There aren't many producers let alone up and coming producers that can claim to officially remixing and releasing one of the biggest tracks, if not the biggest track of all time...2010 certainly looks to be the year of the Kayosa, with tasty projects forthcoming with fellow producers Hugh Tolland, Micheal Dow and Henrik Melender, be sure to keep your eyes peeled and your feet on the dance floor.

2008 and 2009 were breakthrough years for Akira with playing at some of the UK's top brands including events like Passion, Digital Society, Majefa, Versatile to name but just a few, supporting and playing alongside the worlds elite Inc Armin Van Buuren, Markus Schulz, Rank 1, Cosmic Gate, Sean Tyas, Menno De Jong, Rapheal Frost, Super8&Tab, Gareth Emery, Simon Patterson, Grover, Ali Wilson, Marco v, Sied Van Riel, Guiseppe Ottaviani the list goes on and on...In march 2009 Akira gave none other than Tiesto & Ferry Corsten's track 'Vimana - We Came', the Kayosa treatment. His remix was snapped up by the original label it was released on (Tiesto's Black Hole Imprint) and pulled huge radio support getting airplays on Tiesto's 'Club Life' and Ferry's 'Corsten's Countdown'. The tune also featured on the illustrious Trance Master CD series.

Akira Kayosa signed his first deal in 2007 with the now legendary Somatic Sense label group, this was Akira's first single release on Somatic's sub label Profuse. 'Collective Hysteria' featured 5 superb mixes and was the shape of future things to come from the young 22 year old producer, even gaining BBC Radio 1 plays for his first single.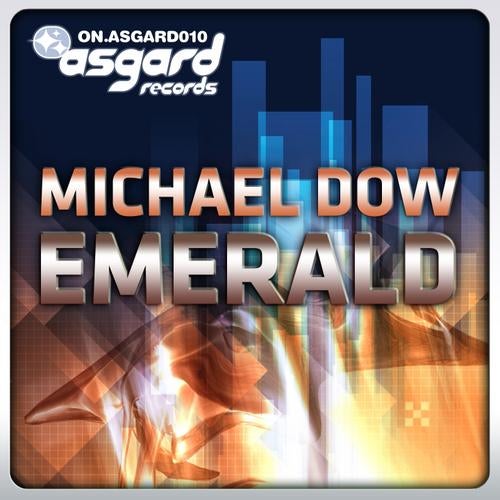 Release
Emerald