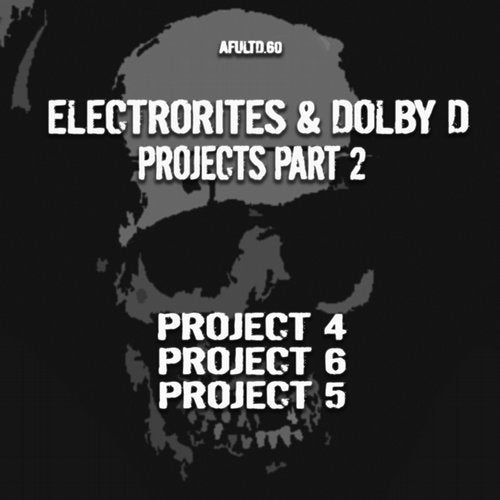 Release Date

2016-04-10

Label

AFU Limited

Catalog

AFULTD60
One year has passed by since the first Project EP by Electrorites & Dolby D and it was about time to deliver the next episode of bangin' Techno by the duo !
And on Projects Part 2 they serve you with honest straight Techno with attitude and heart !

- Measure Divide (Brood Audio) 'liking these! will support. thank you!'
- Al Ferox 'good stuff as usual'
- Ethan Fawkes 'Project 4 is very good'
- LxS 'rocking Ep!thanks for the music - L'
- orlando b 'quality straight up techno'
- Superstrobe 'rough stuff! project 6 for me'
- Slam (Orde) 'will try these out thanx'
- 14anger 'Love this release, big up !'
- Adam K. 'That kick tho!! Heavy. Great beats'
- Kyle Geiger 'Nice stuff here! Thanks!'
- Erwin Kelemen 'playing it'
- Advanced Human 'Project 4 for me, thx'
- alex sander 'AFU is real Techno!'
- Misoo 'great release!! thanks ;)'
- Mark Deutsche 'big one!!!'
- Drumloch 'just perfect ! full support'
- Macromism 'nice ep ! thx'
- Raphael Dincsoy 'project 5!'
- Markus Jogun 'I like Project 5. Thanks!'
- L.A.W. 'Great EP! Thanks
- Dr Motte 'Solid Techno package.'
- Paco Osuna 'Will try thanks ;)'
- Christopher Hart 'Bangin!'
- Chuck Flask 'cool tracks'
- Pascal Feos 'Great EP. Thx for sending'

Supported by Dubfire, Markantonio, Richie Hawtin, Marco Carola, Marcel Dettmann, ...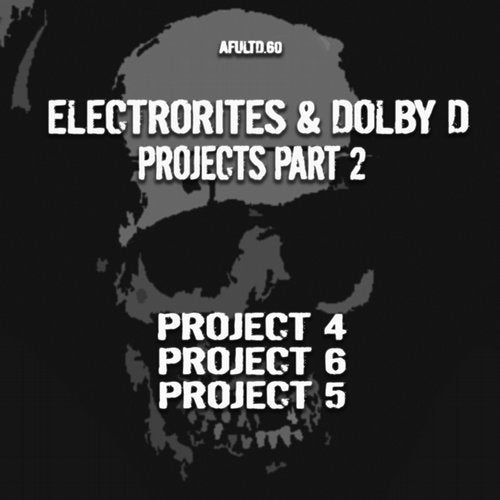 Release
Electrorites & Dolby D - Projects Part 2
Release Date

2016-04-10

Label

AFU Limited

Catalog

AFULTD60