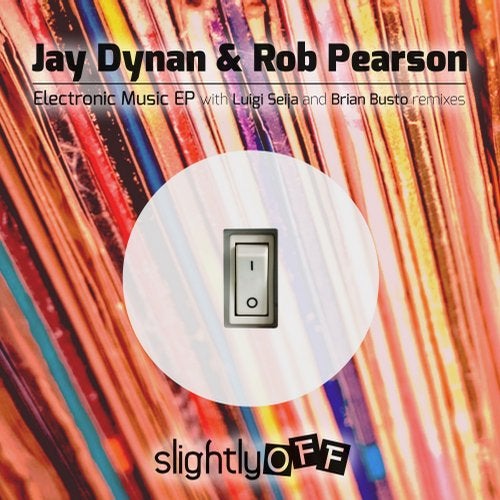 Release Date

2018-01-31

Label

Slightly OFF

Catalog

CAT175398
Slightly OFF welcomes Jay Dynan & Rob Pearson with their new single Electronic Music. A track that uses a throbbing hypnotic groove and precision synths to bring you into a sonic landscape filled with sci fi teasers, echos and a vocal telling you exactly who this track is for. Tech House for those that like it deep and druggy.
Jay has been a long-time lover of all things house and techno, and was inspired growing up around the London club scene since the late 1990's. During this time he was influenced by his experiences at some legendary clubs most notably The End and Fabric which helped shape his vision towards producing underground music.
Rob Pearson has been making underground club music since the early 90s. His productions have been released on Plastic City, Reverberations, Swag and Bombis Records. He's also very active on his own imprints Evasive & Drug Sex.
On remix duties we have Brian Busto of Serious Soul and Slightly Off main man Luigi Seija.
Brian is a regular on Slightly OFF synonymous with Tampa's Underground Music Scene for the last 20+ years. He delivers a raw, pumping, acid laced techno track with a 90s rave synth to go along with dark voices, hypnotic pads and urgent high hats. His dub strips it down removing the 90s rave synth and voices for more of a straight ahead acid chug. You can find his tracks on labels such as Hallucienda, Evasive, Red Ant, Sagol to name just a few. Future releases for 2018 include Bombis and Evasive.
Luigi's remix hits you with a low slung bassline battle. Traveling throughout the mix alongside the bass are pitched down vocals, tripped out synths and percussion. The track is steady with a chunky beat and groove to the end. For those djs that have been around the block there is a slight influence of garage throughout the track. Proper drug music once again from Luigi Seija.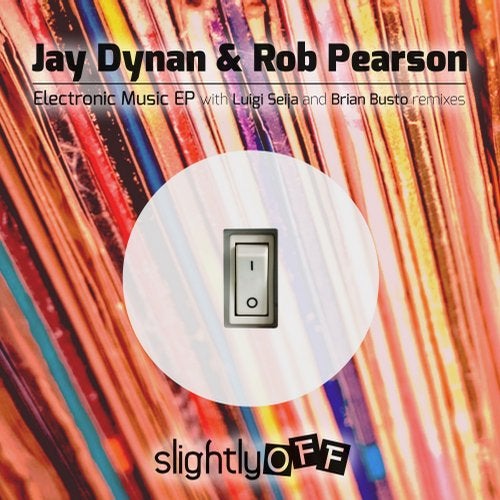 Release
Electronic Music EP
Release Date

2018-01-31

Label

Slightly OFF

Catalog

CAT175398