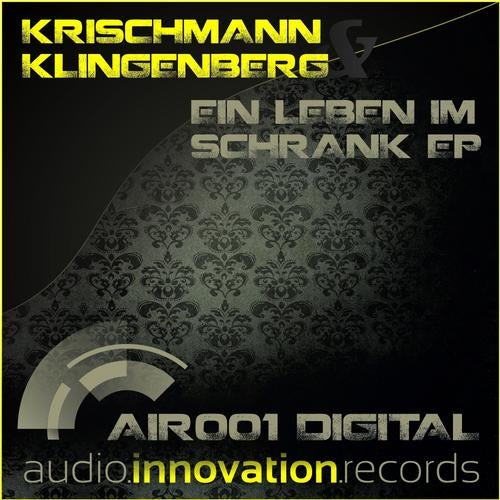 Bass-Boost, playfully adapted melodies, remarkable sound always moving forward!
That is what we know and what we can expect, on Krischmann&Klingenberg next EP!
Indeed K&K want to show their maturing process, being whole-blood musicians which produce fortunately not cookie-cutter approach!Steady, stable and meanwhile tremendous compressionally the new EP 'EIN LEBEN IM SCHRANK' shuffles trough your speakers! You don't await the Berlin-Duo on sounds like this but while facing up to it you're increasingly grinning broadly,after listening to three tracks and one remix
Deeply floating melodies such as in 'Sockentraum' plus Remix are kept on our minds, 'Kleiderbugel Mike' shows his skills while we detect a strictly pounding bassline!
K&K had waited long time after their last album but listeners can surprisingly await some new, inspireing stuff.

New established AUDIO INNOVATION RECORDS stands for sonorous names in connection with new ideas launching the electronic sound sphere!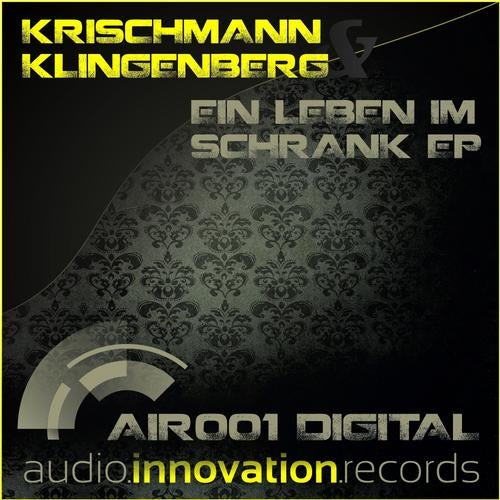 Release
Ein Leben Im Schrank Ep