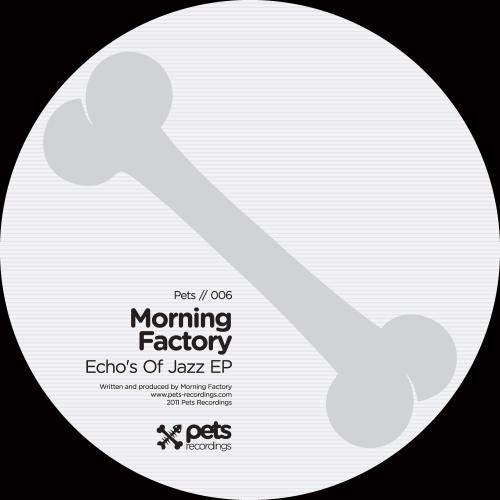 Early support by:

Seth Troxler - "Jazzy Jeff is the one for me here!!"

Justin Martin - "Been anxiously waiting for this release... i love all 3!!"

Radio Slave - "Wicked groove.....love it all! x"

Luke Solomon - "Jazzy Jeff is kind of cool...will defo play for sure."

Phonique - "Very nice! Will play Daddys Groove "

Ray Okpara - "Nice one, Daddys Groove ! Will give it a try on the dancefloor."

Yannick (Trickski) - "Extremely nice release! Will hammer Daddys Groove on the floors!"

dOP - "Nice ep, with good grooves for dancing !!"

Axel Boman - "Oh jazz it up! Really cool EP, Daddys Groove is my favourite!"

Stuart McMillan (Slam) - "All good stuff. Daddys Groove wins though!"

And.id - "Really good record, i like Daddys Groove."

Manuel Tur - "Echo Lovin' for me. Will support!"

D'Julz - "Lovin Echo Lovin! Bomb Jazzy Jeff rocks too. Huge fan of Morning Factory."

Ralph Lawson - "More excellent music from the Morning Factory boys!! "

Okain - "Really good stuff. I will play the whole ep and I am looking forward to the next releases!"

Martinez - "I like the sound of Daddys Groove and Jazzy Jeff, will test it in the club..."

Reboot - "Super nice housesound by Morning Factory. Such a great ep!!

Diesel - (X-Press 2/MoS Radio) - "Will definitely play Daddys Groove!!"

Rainer Trueby - "Echo Lovin deep dubby nice..."

Paul Woolford - "Jazzy Jeff goes in the box. Quirky and ever so.. dare I say it, druggy..."

Club Madnezz Holland - "Really jazzin techno."

Kiko Martínez - (DocePulgadas RadioShow) - "Great EP! Love it!"

Across The Line (BBC Ulster) - "In the playlist. Lovin Daddys Groove!"

Roual Galloway - (Faith Fanzine/Radio) - "The Daddy Groove."

Jose Maria Ramon - (Ibiza Global Radio) - "Lovely and fresh sound here love this EP support from Ibiza Global Radio."

Colin Perkins - (Spin 1038 - Dublin) - "All in the bag, looking forward to more releases from Pets Recordings."

Diversions - (CHRY 105.5FM Toronto, Canada) - "Highly enjoyable jams!"

Russ - (iDJ Magazine) - "Beautiful lazy vibes!"

Marco R (Soundwall.it / DJ Magazine Italia) - "Fantastic EP!"

Ben - (DJ Magazine) - "Wicked sample-based shit! Love it."

Tsugi Magazine France - "Daddys Groove is a nice one."

Scan Mode - (ClubbingSpain/DJMag Spain) - "Jazzy Jeff is my fav, incredible track!"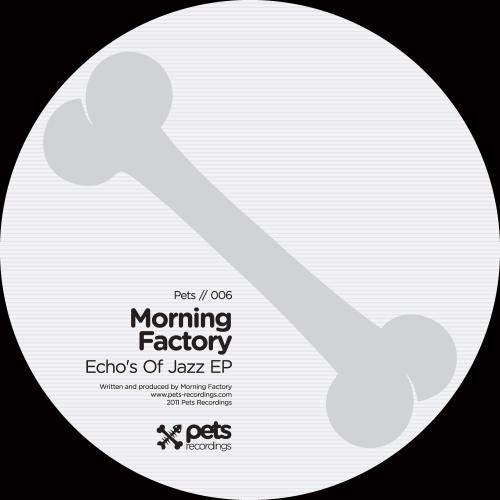 Release
Echo's Of Jazz EP