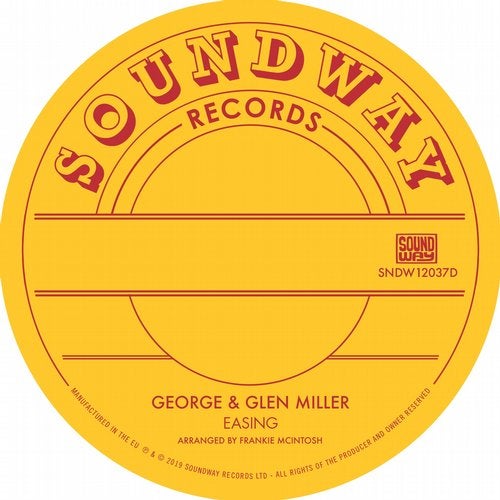 Soundway Records presents a slice of sun-kissed Disco drenched in Soul: George and Glen Miller's 1979 disco hit Easing.
The Miller brother's musical journey began in Marabella, a small city to the south of Trinidad and Tobago. It was the early 70s, during their teenage years that they formed The Groovy Millers - a five piece band made up of George, Glen and their three siblings. After a chance meeting with Lord Shorty, they were to collaborate with one of the Soca stars of the time and firmly plant their feet in the Soca scene of the musically rich Caribbean island.
Of the five siblings it was George and Glen that pursued a career in music, the late 70s saw the two brothers make the move to North America to develop their music style. Disco dominated the airwaves at the time and a studio session with the prolific Frankie McIntosh resulted in the masterpiece that is Easing. George and Glen brought Caribbean flavour to the New York sound to startling effect. Soft and subtle keys with layers of brass compliment George's hook-like, restrained vocal. Frankie's arrangement shines through with what might be his finest work, the textured strings tie everything together, whilst placing this track on the mantle with other New York classics of the time.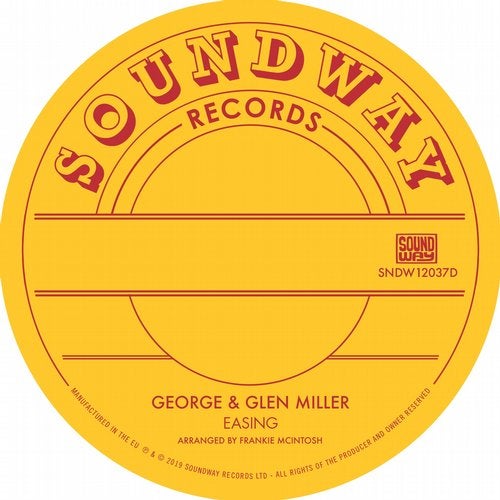 Release
Easing