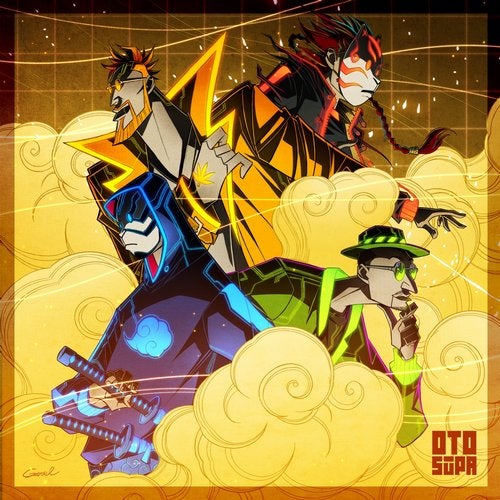 Release Date

2017-02-06

Label

Otodayo Supa

Catalog

OTOSUPA02010
Six years have passed since their last album Cloud Adventure, but don't be fooled, Tha Trickaz, the masked duo, has never been busier : Collaborations with 12th Planet, Antiserum and Apashe, remixes for Dope DOD, Cassius, Dj Kentaro, Wax Tailor or Chinese Man and singles for international labels such as Firepower, Ninja Tune, SMOG and Kannibalen, they have also created their own label Otodayo. Unlike the others, the music is shared for free, and on the last 3 years, more than 300 singles and Ep have been released, cumulating more than 400 Millions views on all platforms!

If you do not know them yet, you still might have witness their "Pushing More Buttons" video, which went viral on the web : a live medley gathering 62 samples of tracks that influenced them, the video made 2,5 million views in less than 48 hours and it still goes on !
After more than 250 dates around the world over the last 5 years, the band just spent six months in studio to finalize their highly ancitipated third album: Cloud City. The album reflects their wide universe, hybrid and powerful, with Bass music, Trap and Hip Hop influences mixed with an cinematic and orchestral touch.

Their 1st single, "Cloud city" has got that Asian feeling that characterize their music, it could be the soundtrack of a great Anime. By the way the band will do their first animated music Video for this single, directed by Samkat and their Japanese graphic designer Godtail. There is also a lot of Guests on this album : Dope D.O.D on Drop, a Futuristic Hip-Hop track with innovating sound-designed Basses; ETC! ETC! (DIM MAK) on Otomatic, Creaky Jackals on O.G. purp and the Rapper Non Genetic on Shit the Bed

As usual Tha Trickaz explores his cinematographic side on "Heritage" and "Little Bombay" and mixes it very well with Future Beats influences on "With The Flow" Faithful to their philosophy , Tha Trickaz will release the full album for free, one title per week, on Otodayo Records. The first single Cloud City will be released december 12th, so get ready !

This will be followed by a world tour which will start in December with Asia and Oceania, and will carry on in Europe with a new stunning Stage Design : 30 M2 of LED screens controlled live by the duo and their Machines, created by D-Labs, masters of Video Mapping

A US Tour is also planned for 2017, a year that looks intensive for the Masked Duo !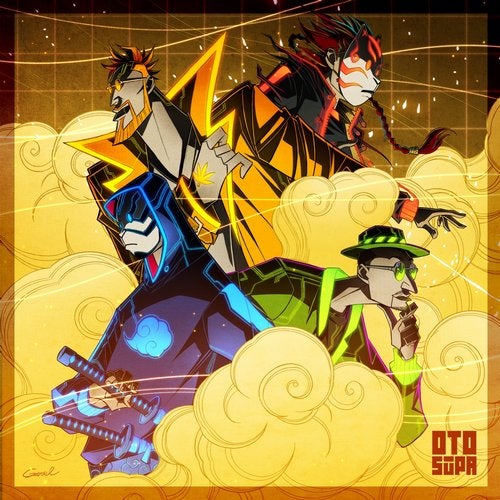 Release
Dopeness (feat. Creaky Jackals) [VIP]
Release Date

2017-02-06

Label

Otodayo Supa

Catalog

OTOSUPA02010