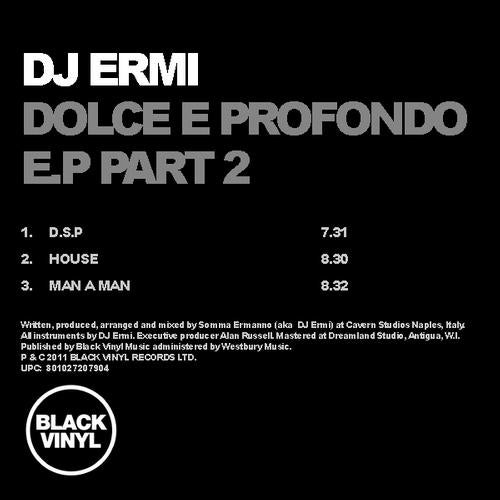 Black Vinyl continues its come-back year with another offering of quality underground cuts from Naples native DJ Ermi. Three stunning tracks, superbly produced and full of clever touches.

Written, arranged and mixed by Somma Ermanno aka DJ Ermi at Cavern Studios Naples, Italy. All instruments by DJ Ermi. Executive producer Alan Russell. Mastered at Dreamland Studio, Antigua, W.I. Published by Black Vinyl Music administered by Westbury Music.

DJ Ermi thanks:God, all my Family, Mum & Dad 4 the great help, my sweet lady Magda and her family, the bosses and good friends Alan & Janet Russell and all of my brothas & sistas that support me: Luyo, Robijape, An Tù, Francesco Merk , Dragone lj , Tueff , Ivan Monte, Emanuele Esposito, Lello Russo, Junior White & Noelle, Corvino Traxx, Dario Piana, Robert Passera, Denis Urban Grooves Berger, Francesco Todisco, Rosario D, Veronica Bencivenga, Paola Castiello, Miss Pia, Stramberica, Ver@, Elisabetta Campo, Paola C, Arwen Elfo, Cettina, Margherita, Alessandra L, Erminia B Loria, Mind Bokeh Production, Hueco, Sbirrro Funk, DJ Marcus and all my nephews and all friends who listen and push the good music.

DJ Ermi respectfully dedicates this release to Francesco Orlando and two good friends Alessandro and Daniela. Deeply missed. I will never forget.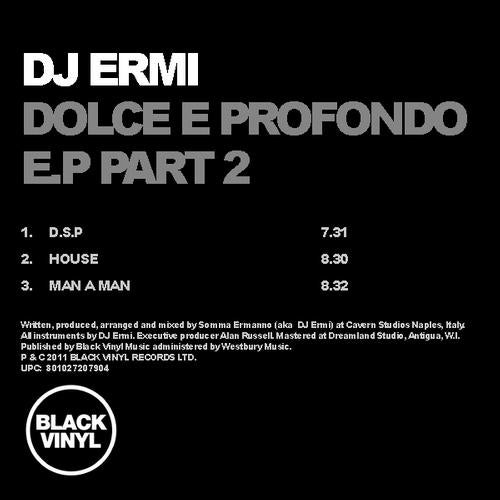 Release
Dolce E Profondo EP Volume 2